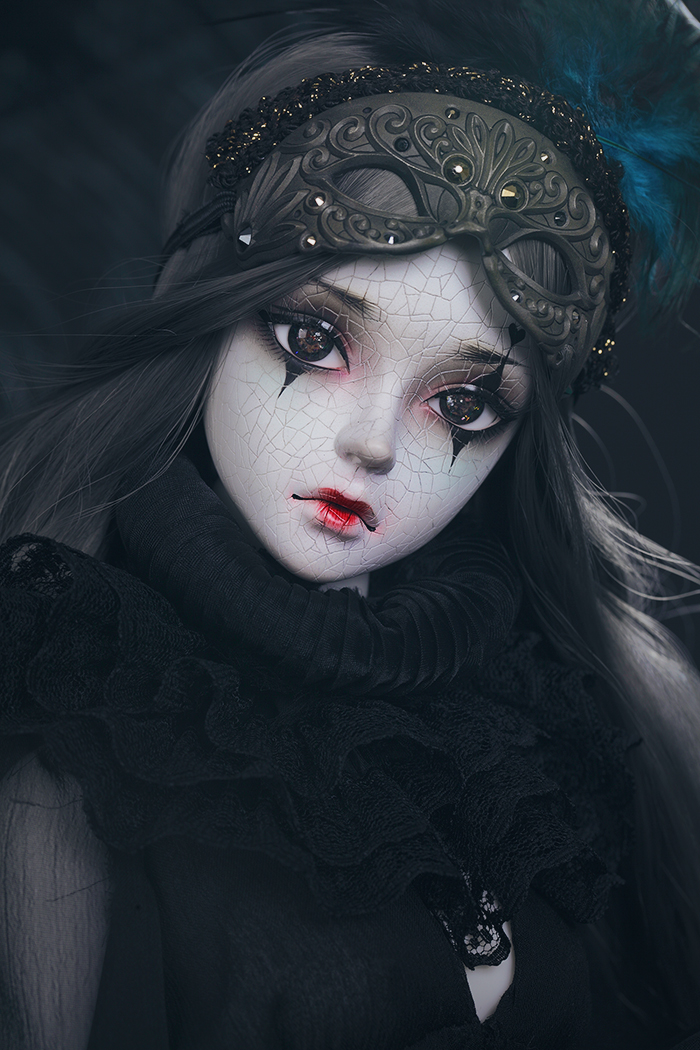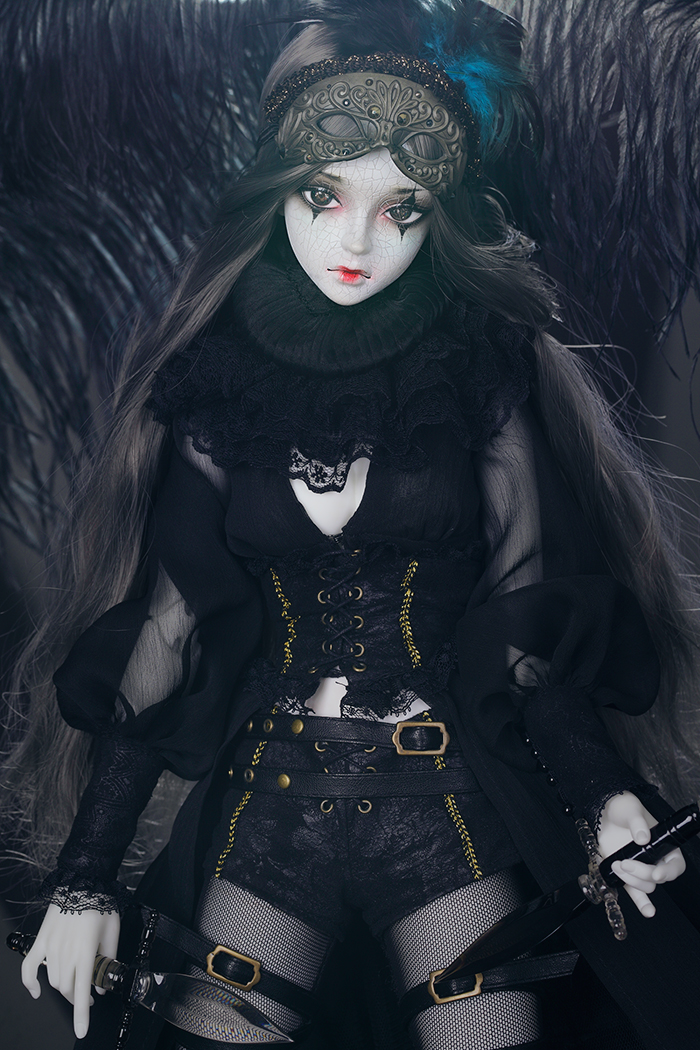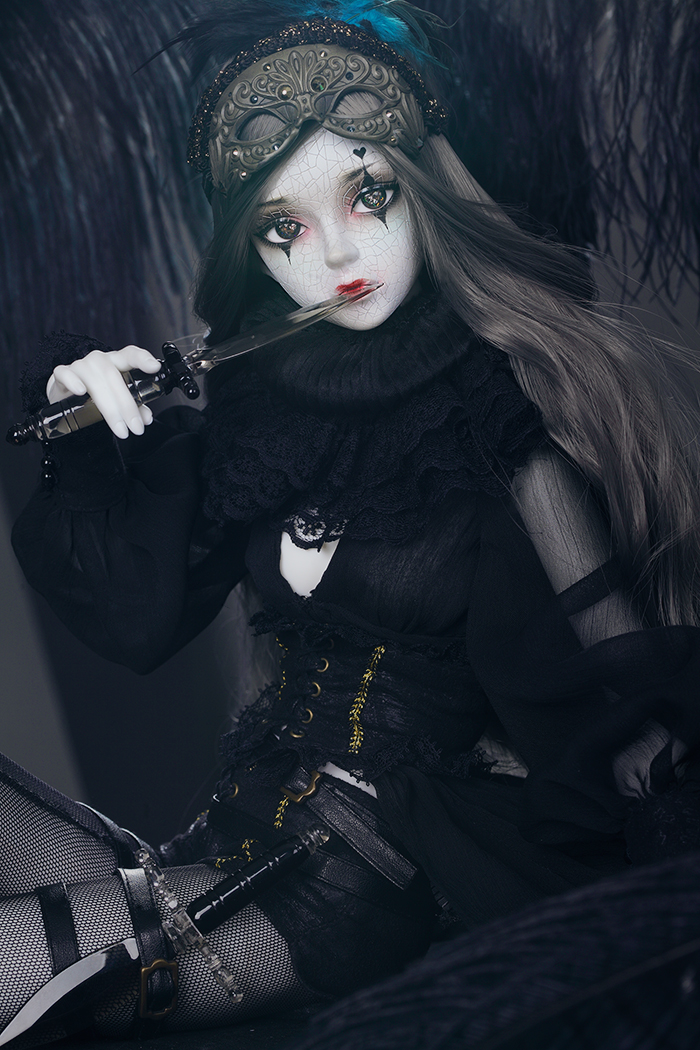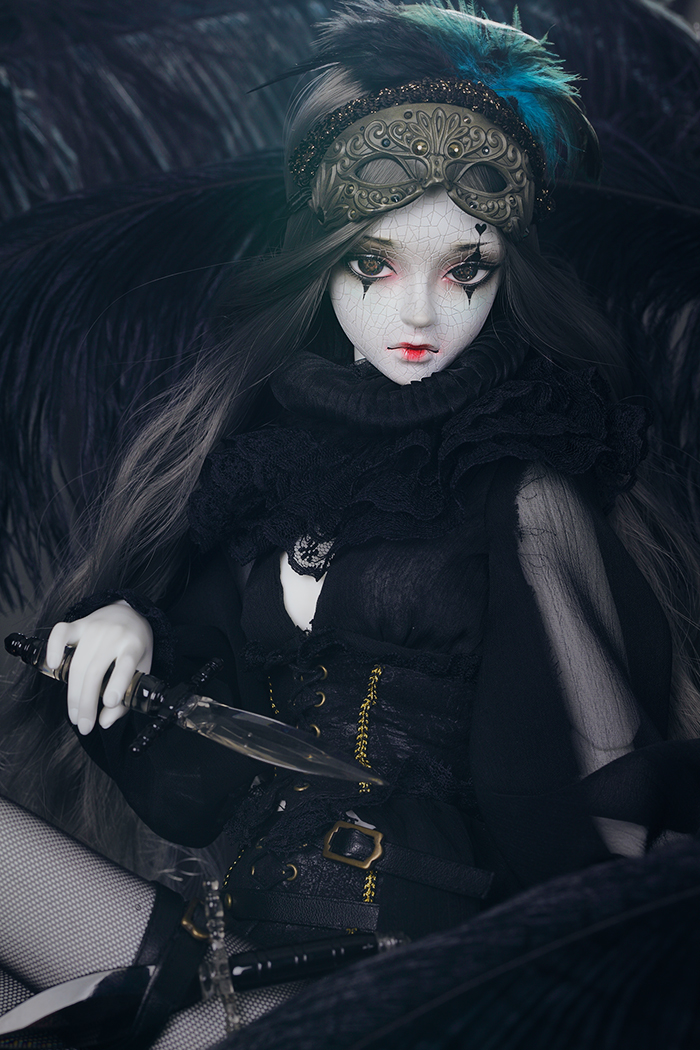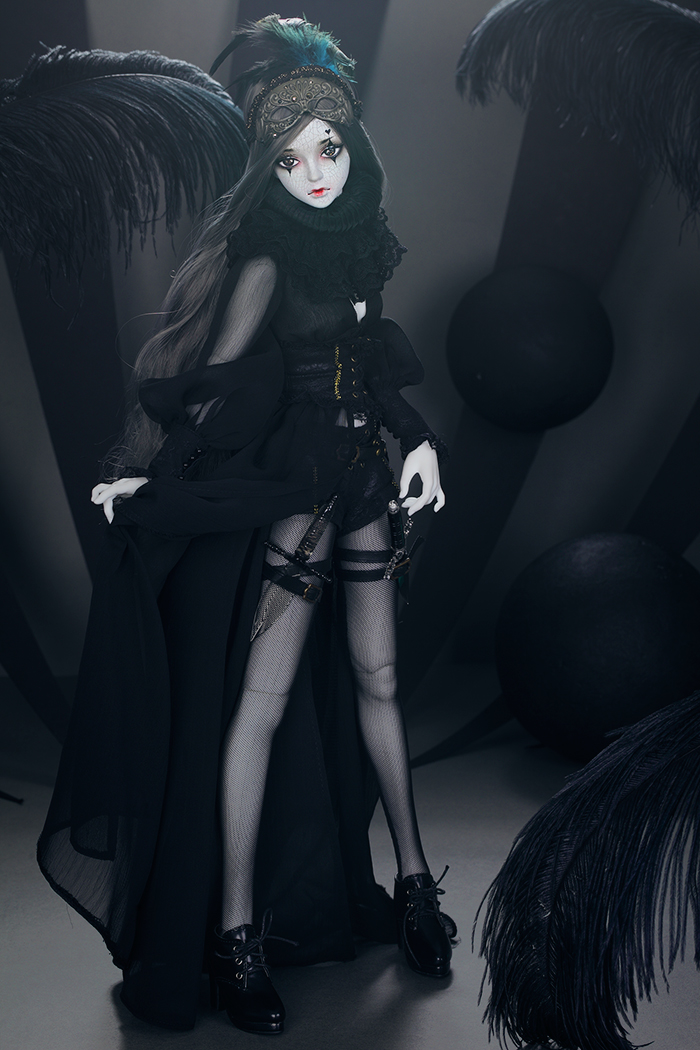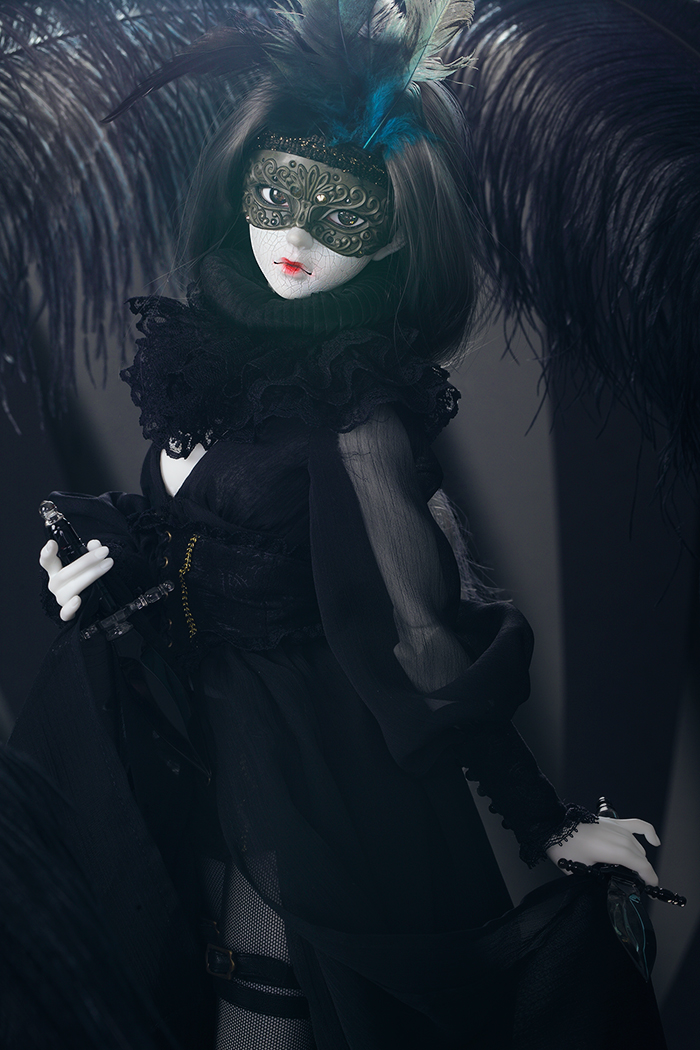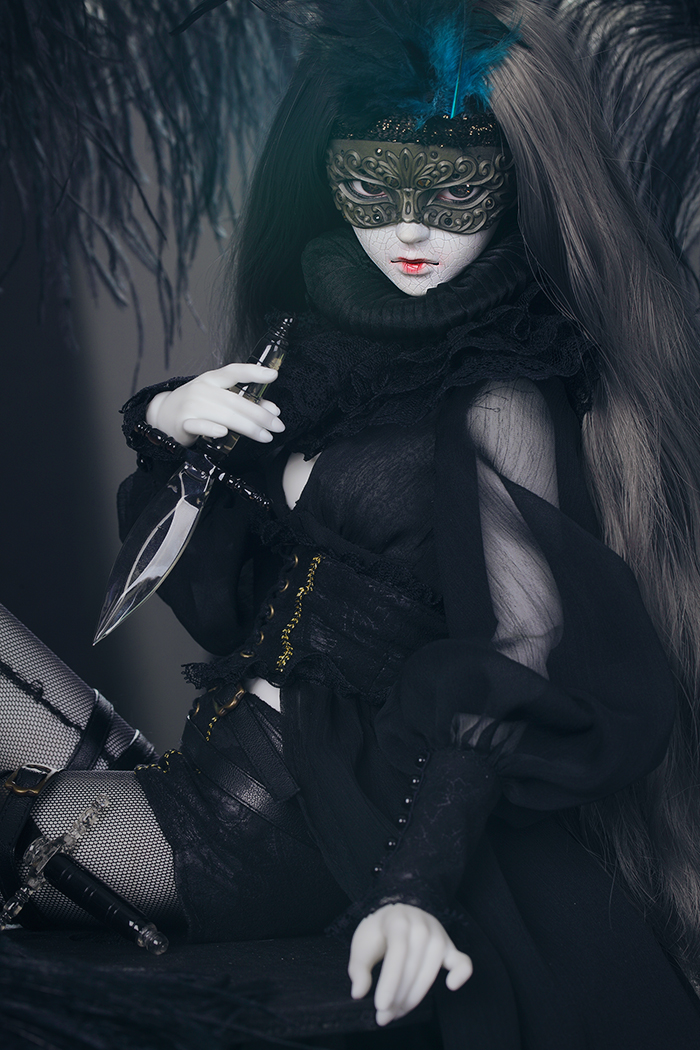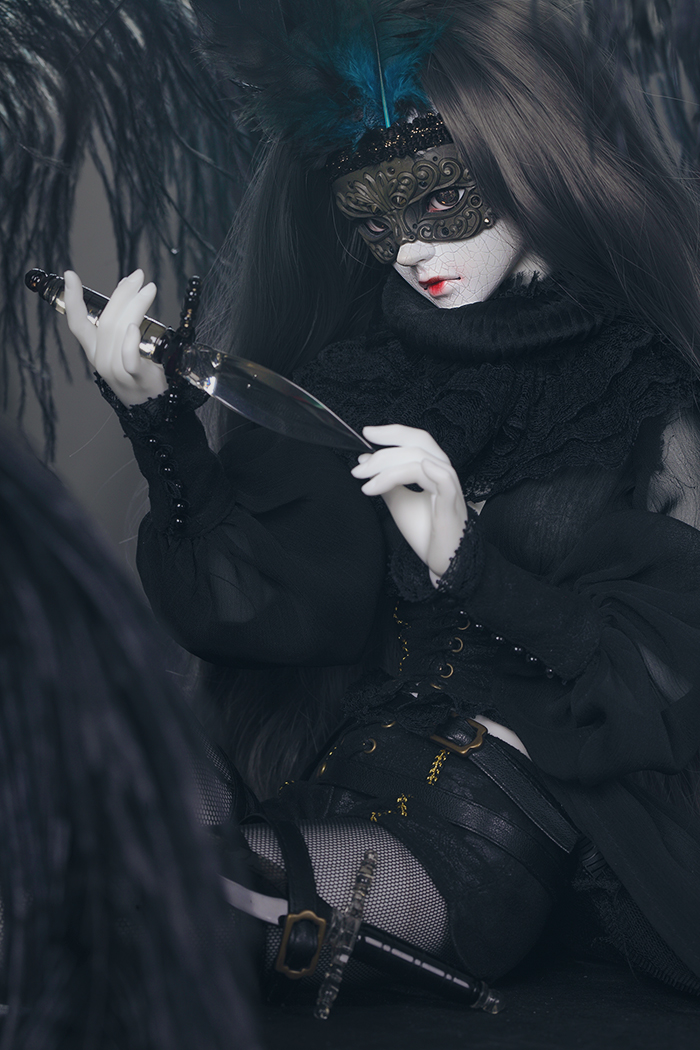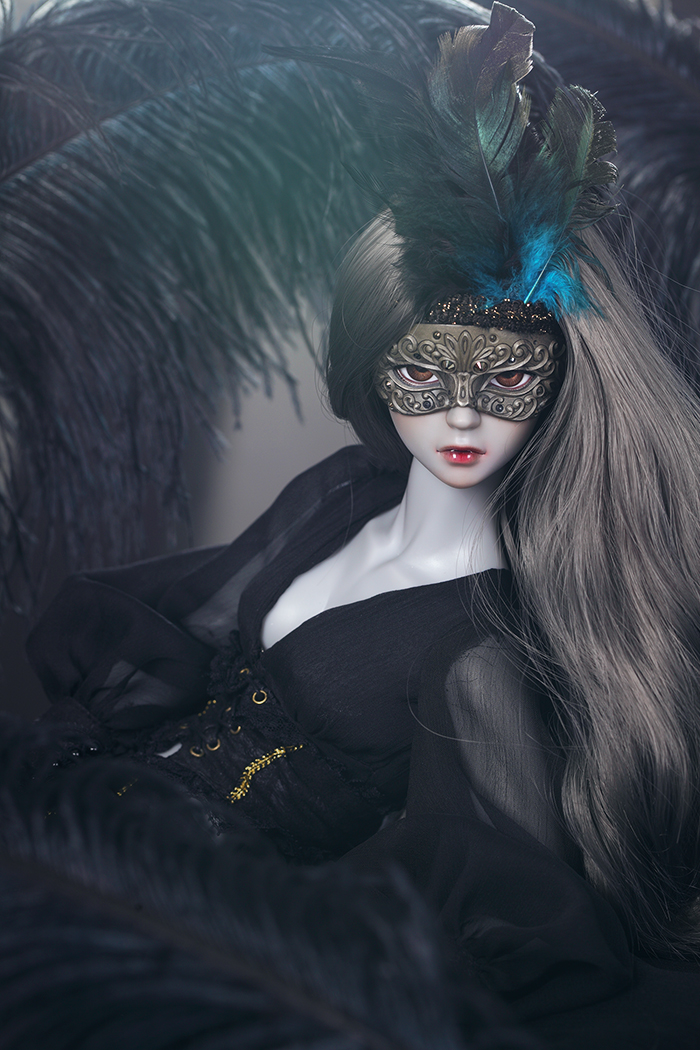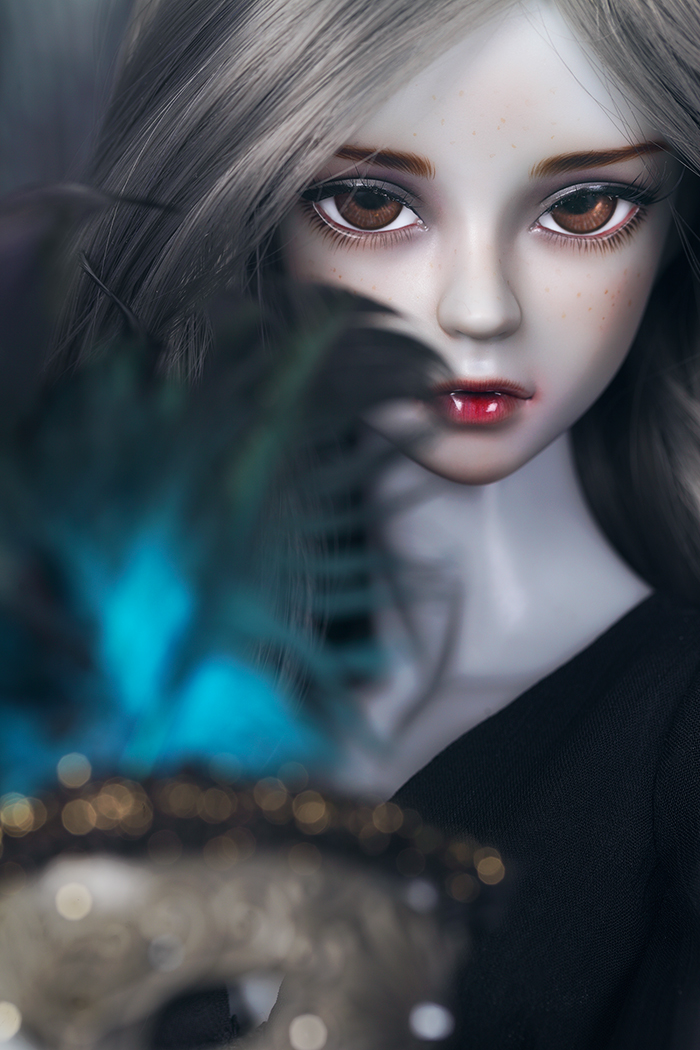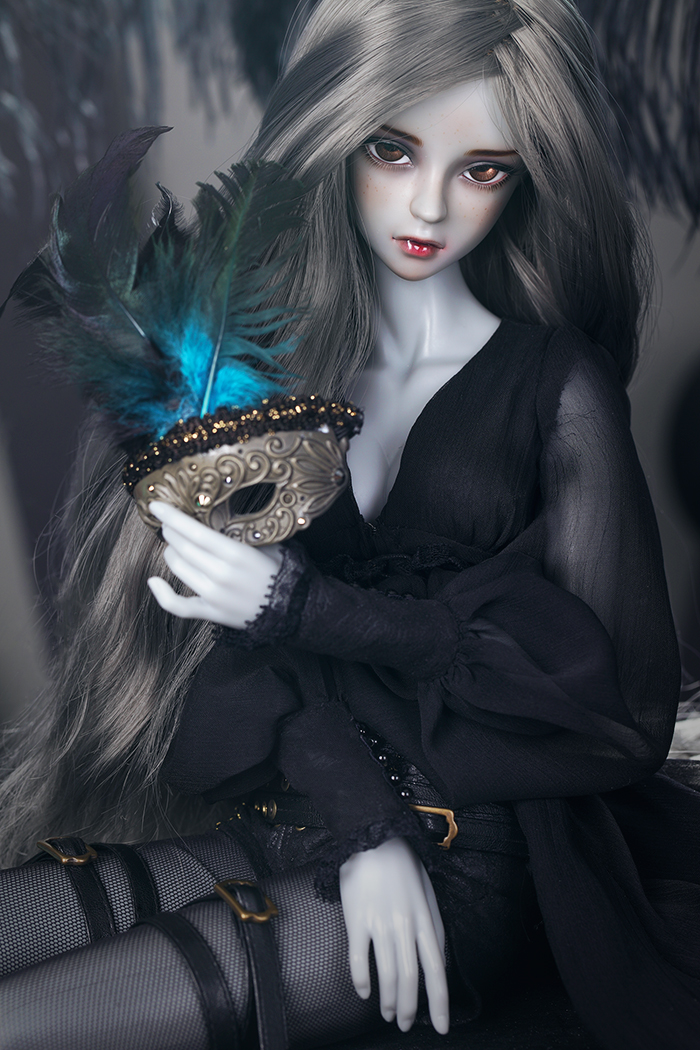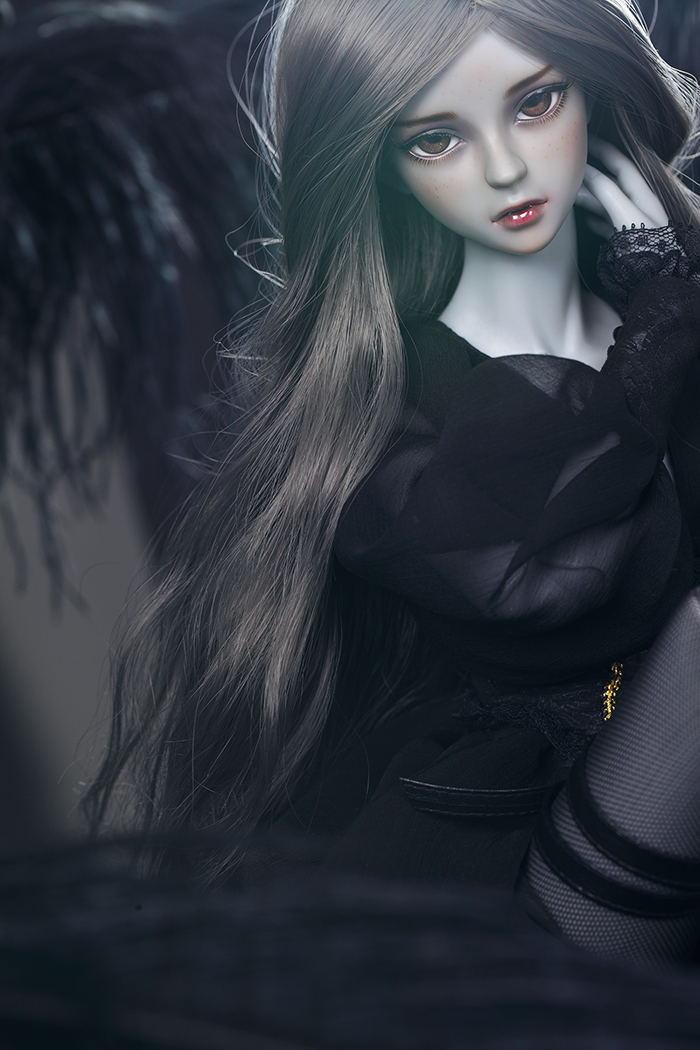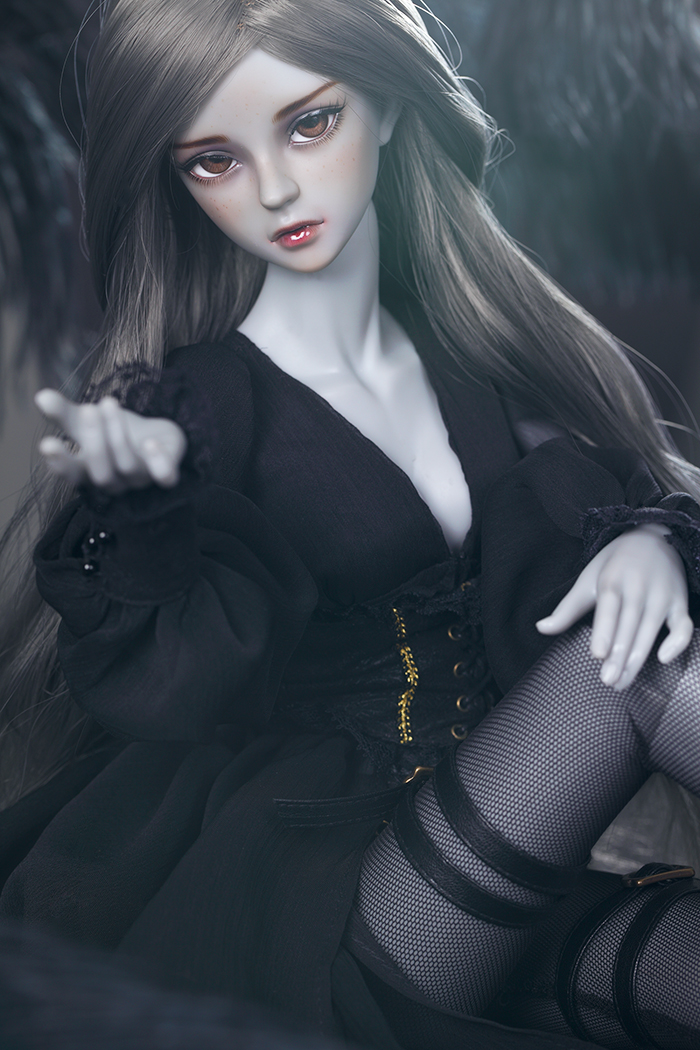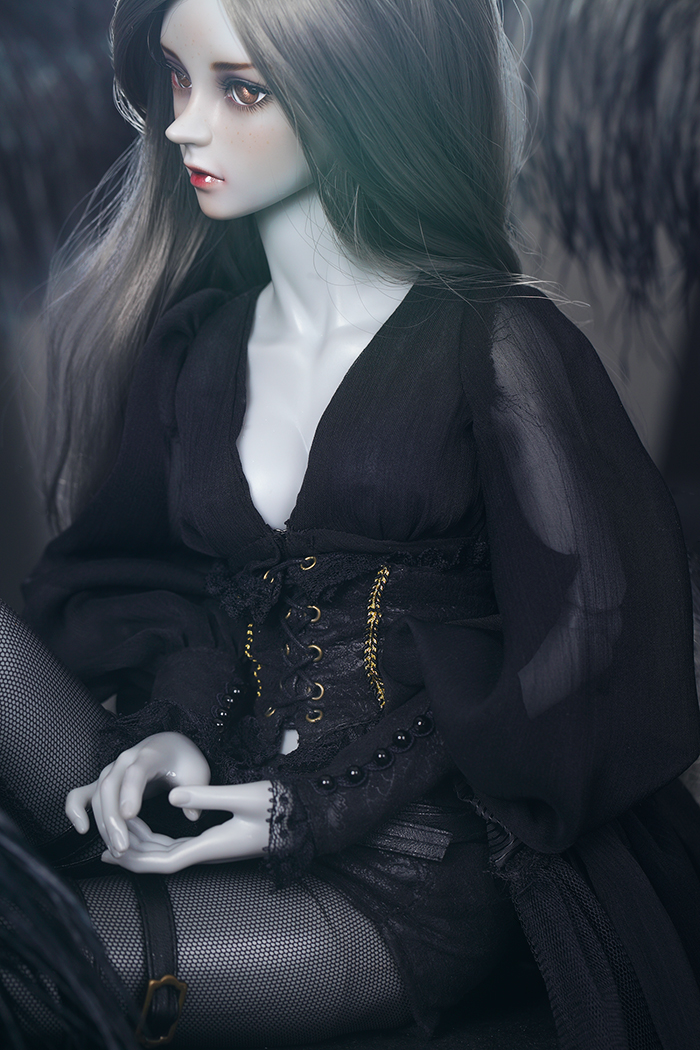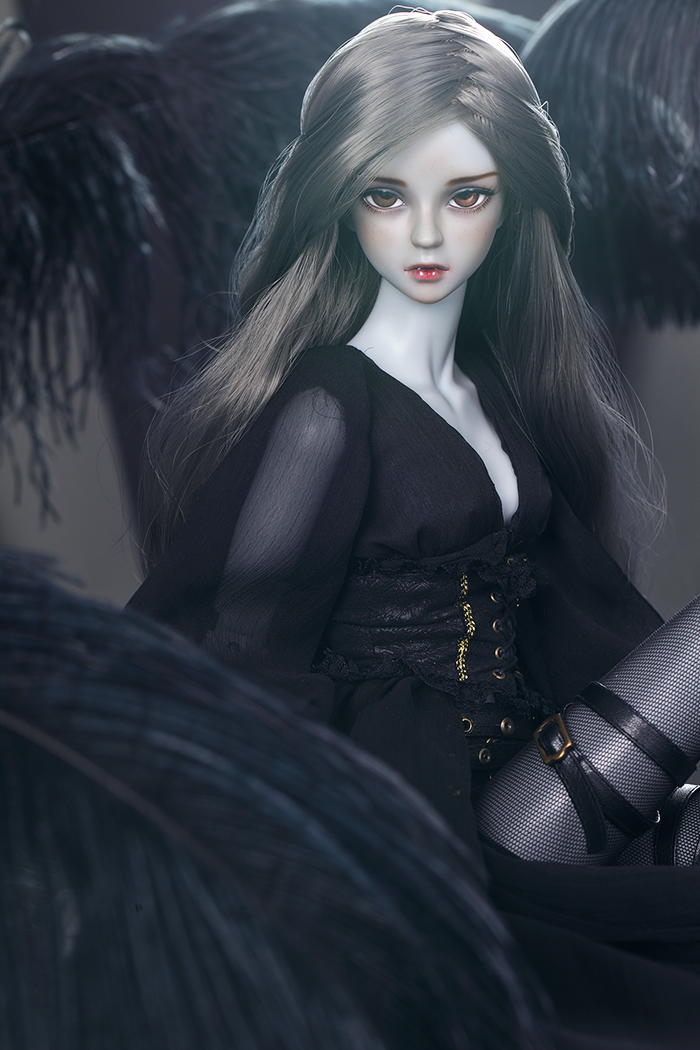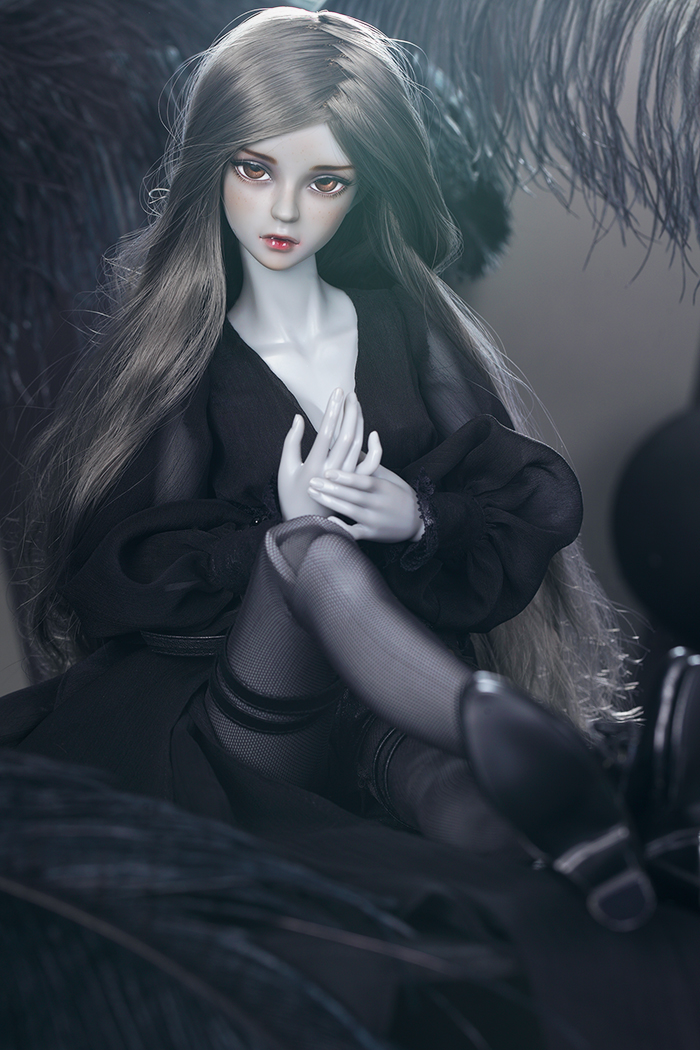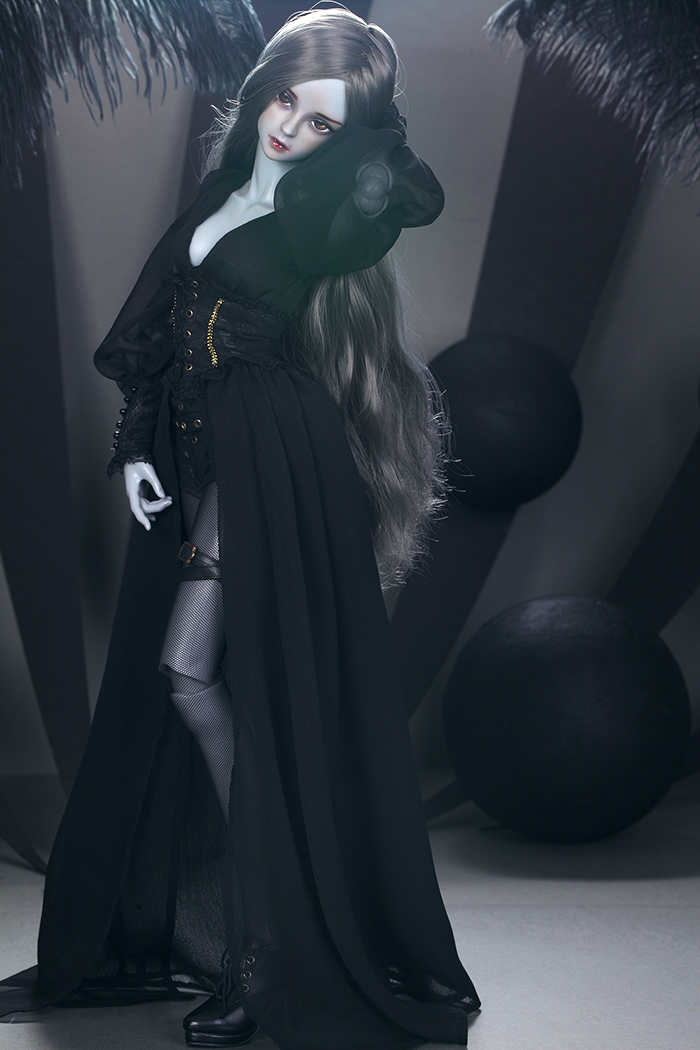 We have released new limited edition [Adriana, the circus girl].
It is part of [Repuria, Island of Fog] series.
Only 50 Dolls will be sold.
She has two type head. Cracked head and normal head.
We will offer the cracked head for free.
Optional body for second head can be sold.
This doll will not be re-released for basic doll.
Don't miss your opportunity.
And the story [Repuria, Island of Fog] will be open soon.
We ask for your continued support.
Event
- Offer special head (Cracked head)
; The make up for the cracked head is available in the white skins.
Option for
- Eyes ; 14mm / Oscar doll / jewel eyes
(Enchanted Doll eyes are not for sale.)
- Wig
- Clothing ; Choker, Gown, Corset, Shorts, Belt, Pair of Leg Garter
- Option parts ; Pair of Knives, Mask
- Shoes
- Optional Body for Cracked head

Shooting Information

Basic head
- Gray(UV) Skin
- 16mm / Enchanted Doll / Milky eyes / no.32
- 8"-9" wig
Special head
- White Skin
-14mm / Oscar doll / jewel eyes
- 8"-9" wig
Option Parts
Metal powder is added to mask and the surface was sanded softly.
The surface look like a metals. The mask in the pictures was made by ink line without painting.
A pair of knives are in two colors and It is made by quality crystal clear. It looks like a glass.

Including
- Adriana Head +Adriana Cracked head
- SWD Girl Body
- 16mm Acrylic Eyes (Random color)
- 2 Hands
- Flat foot
- Heel foot
- Doll Box
- Certificate
Size Specifications
- Height: 57.5 cm
- Weight: 1.05 kg
- Head Size:8~9 inch
- Neck Size: 9 cm
- Shoulder Width: 10.5 cm
- Bust Size: 24 cm (L) 22.8 (S)
- Waist Size: 16 cm
- Hip Circumference: 24 cm
- Leg Length : 30 cm
- Foot Size: 6.2 cm
About UV Skin

In the case of UV skin, we are using axson's resin including sunscreen. "Gallery".
If you are concerned about yellowing, we are recomend that you check the result and make a decision.
Shrinkage rate of UV resin is lower than Korean resin. So joint parts can be a little worn out.
In Joint parts, UV resin is tighter than Korean resin. After these parts is worn out, It is similar to the Korean resin.
There is not much seam line and marbling left in comparison with Korean resin.
Please refer to this when you choose the skin color.


Order Information

- Please be advised and careful about that her face up, blushing, or painting has possibility to be peeled off depending on users conditions.
- Shipping period will be about 10 weeks and if you go with options, then it will require 2 more weeks.
- If you use layaway, shipping period will be about 8 weeks from from full payment date.
- The pictures shoot outside will look a little different from its own skin color because of its various lights.
- Please be advised that Skin Colors may look different from your monitor set up.