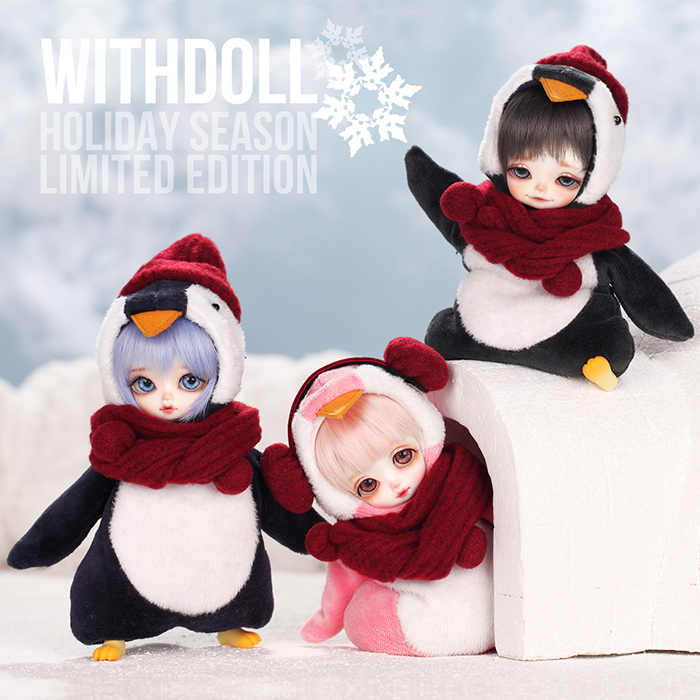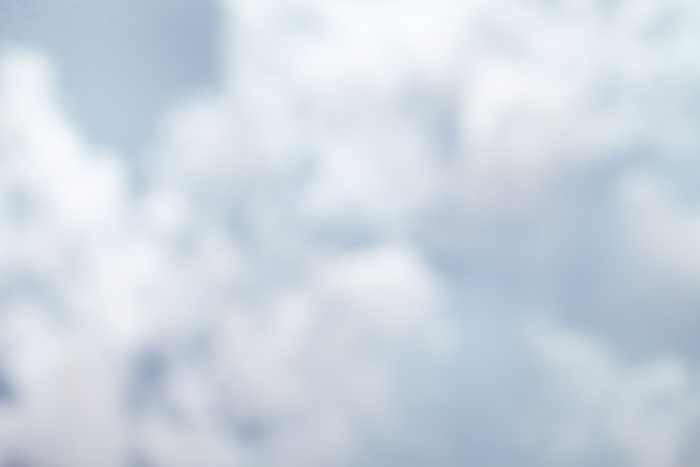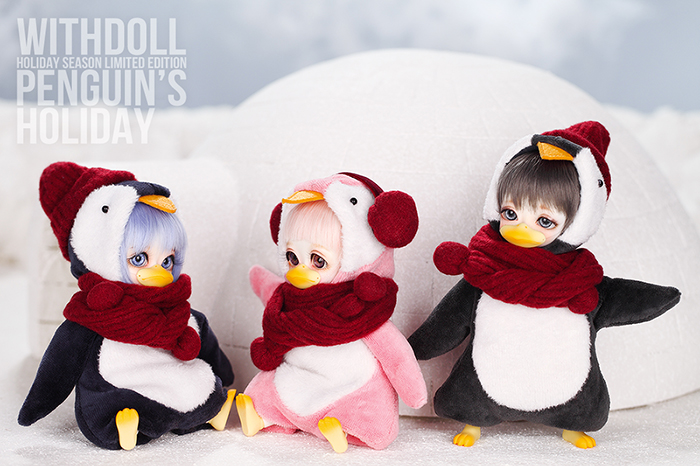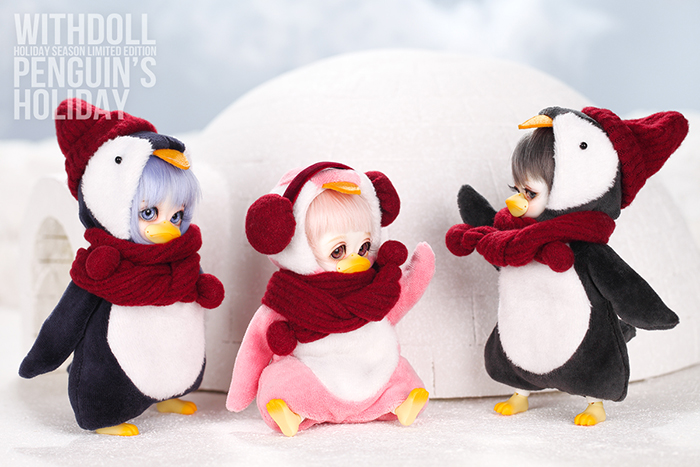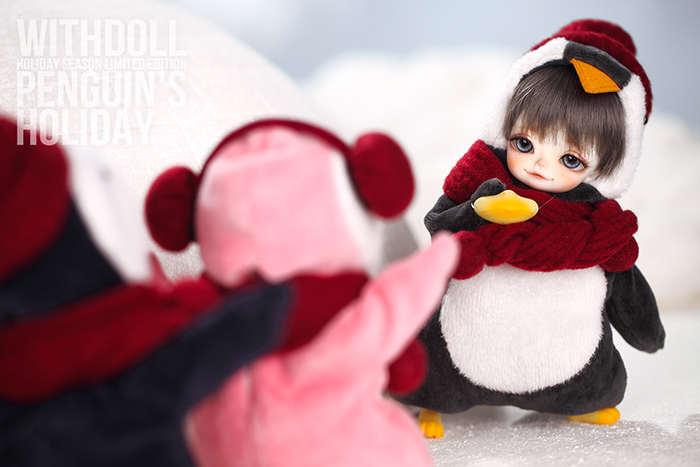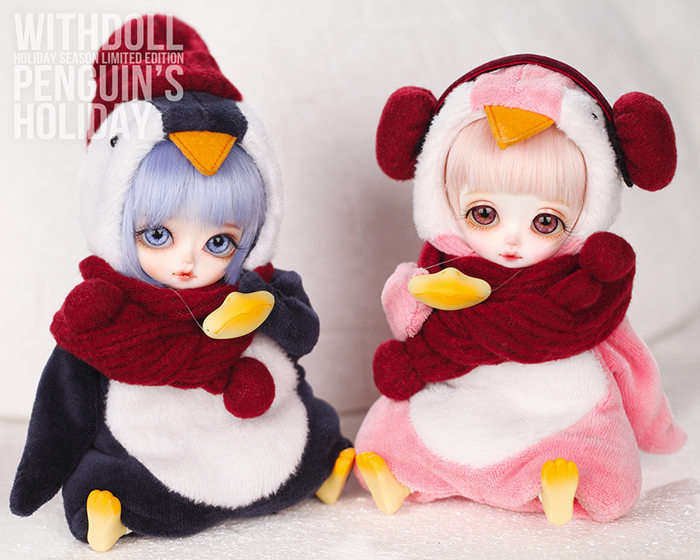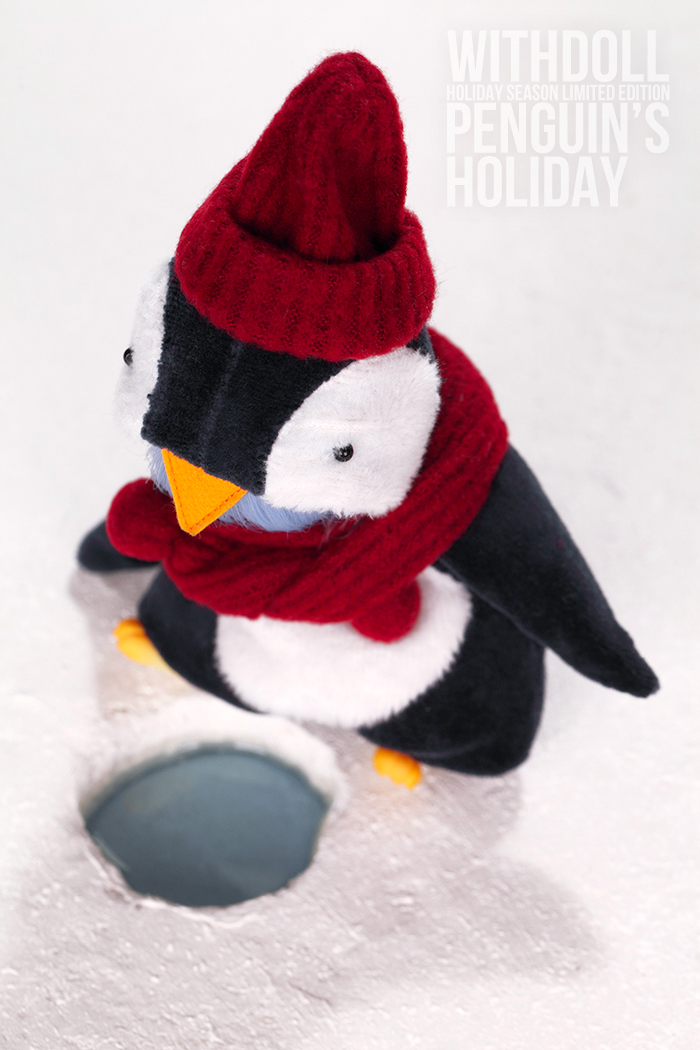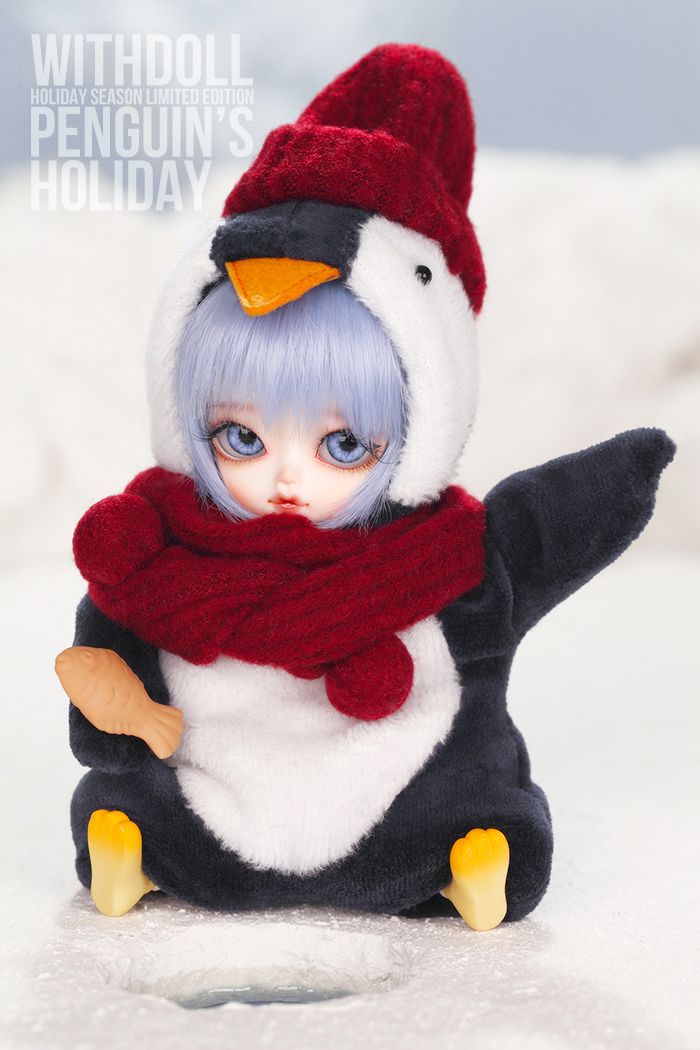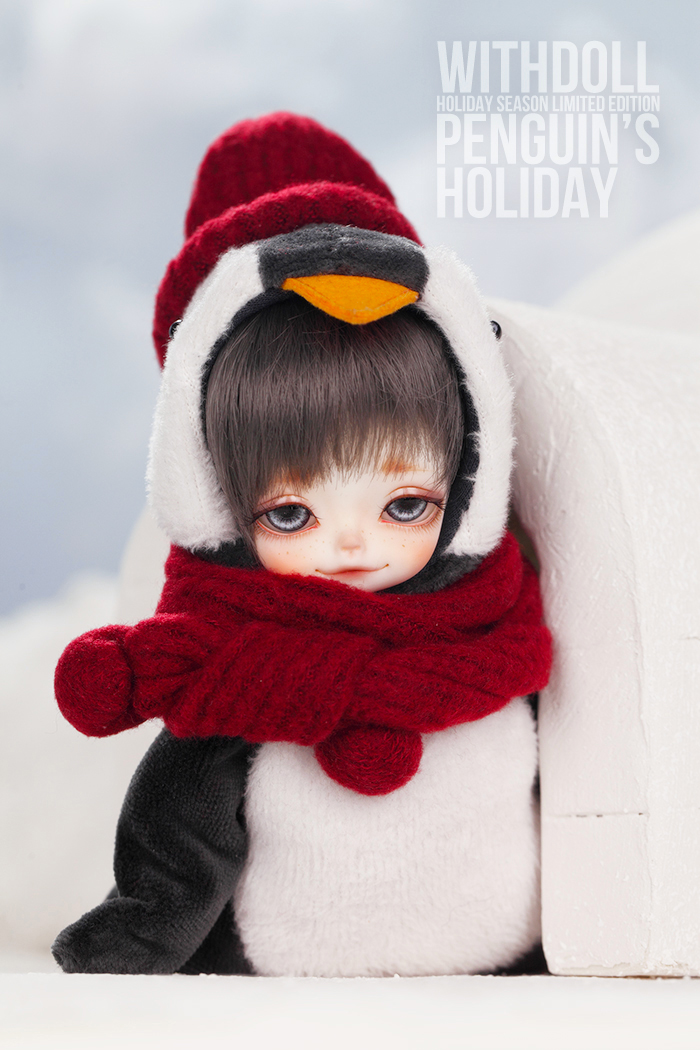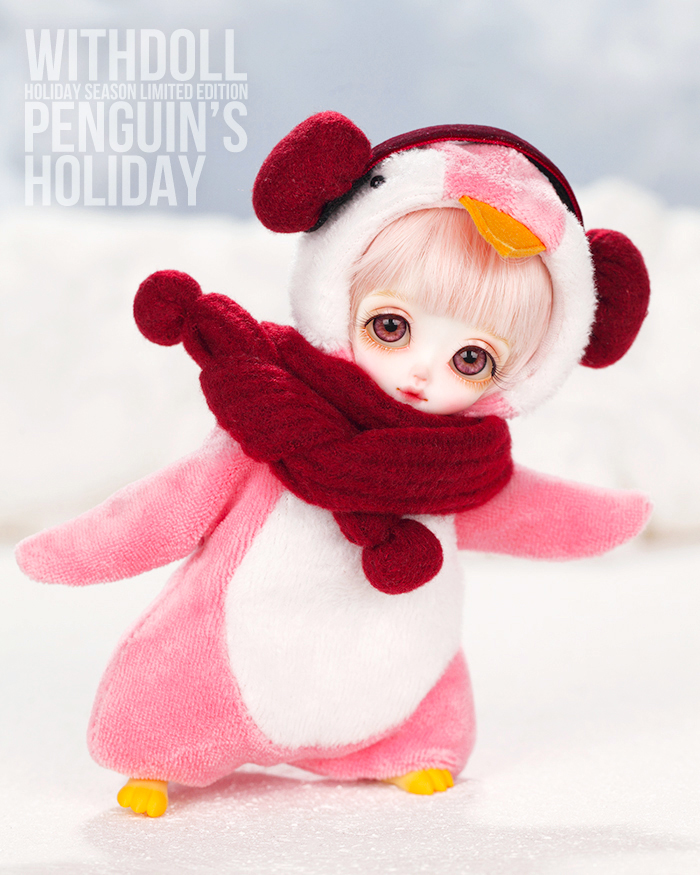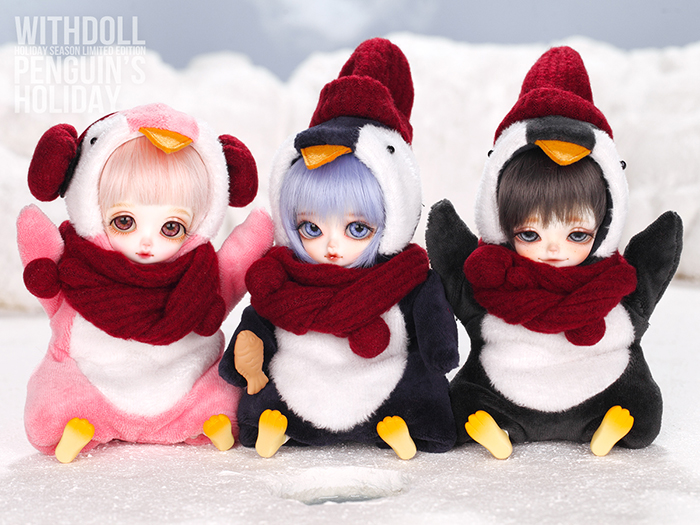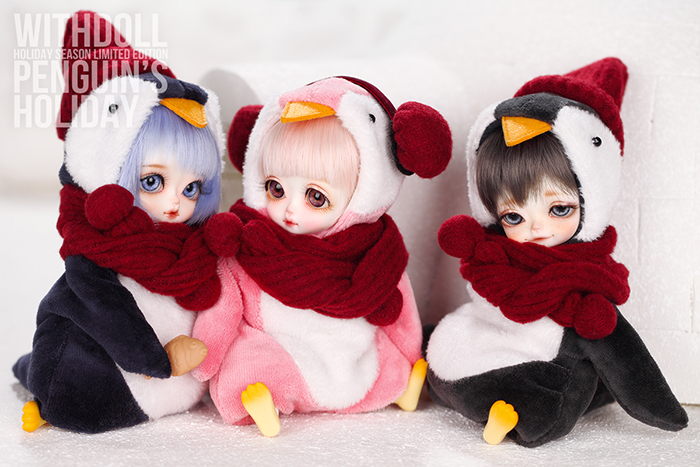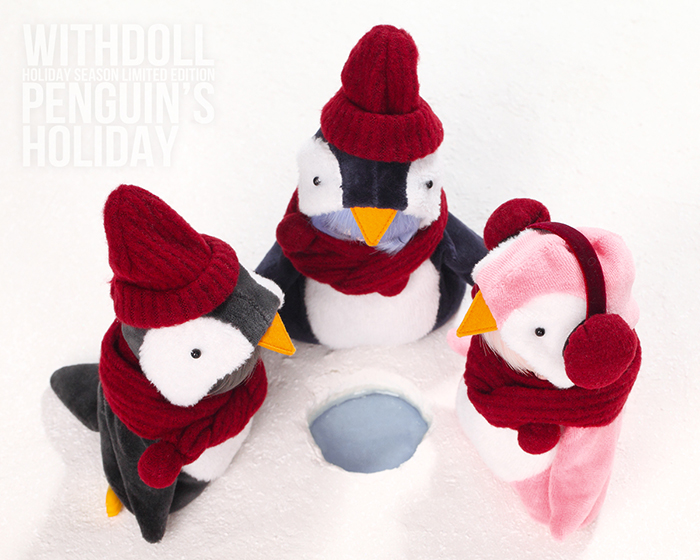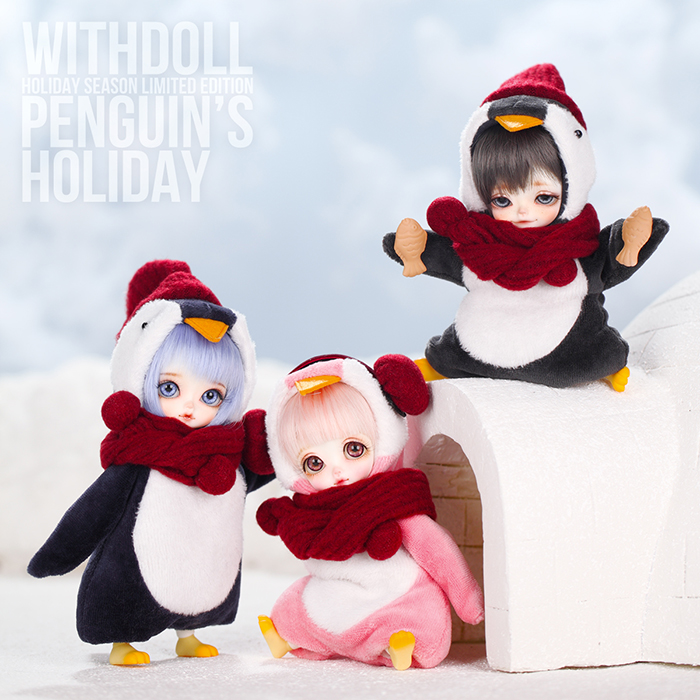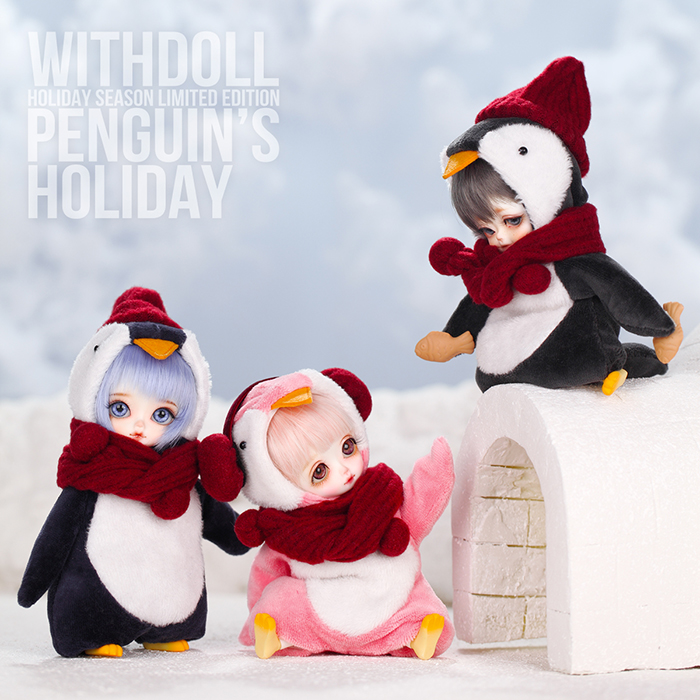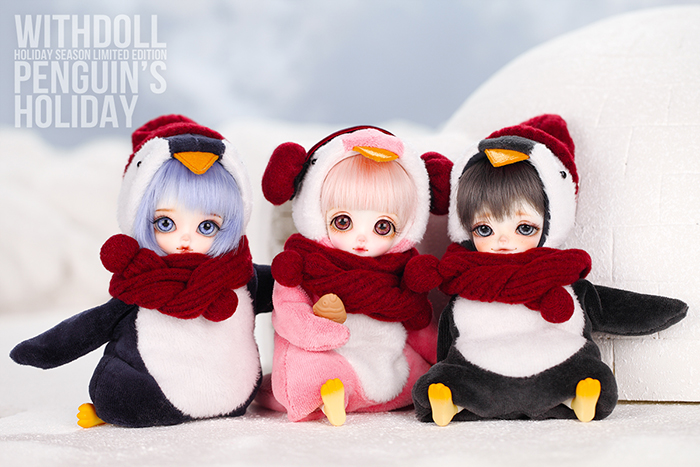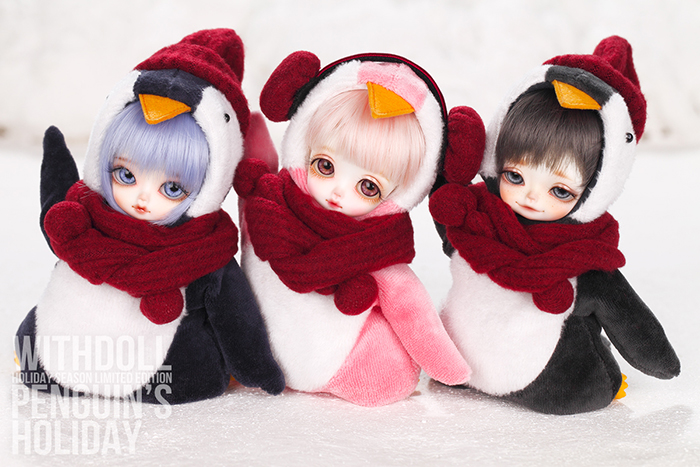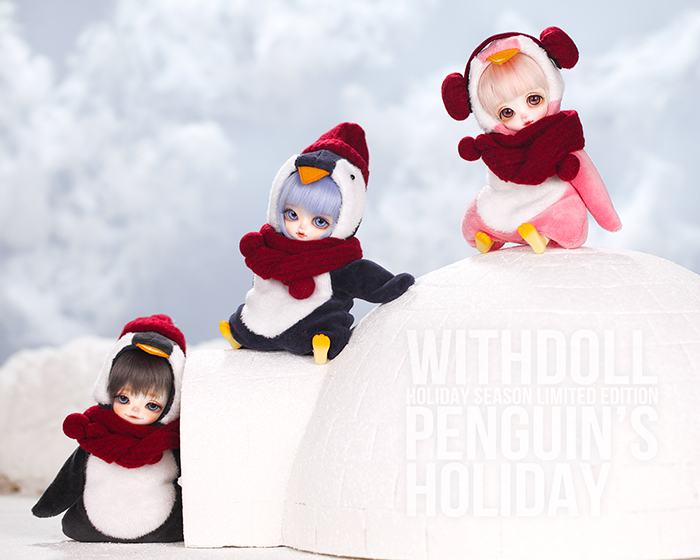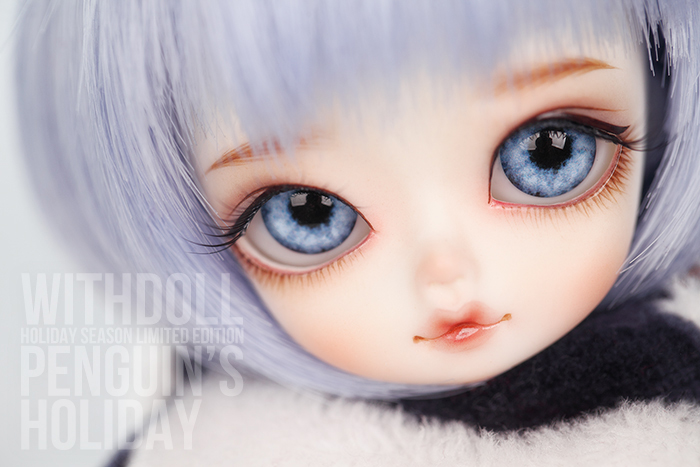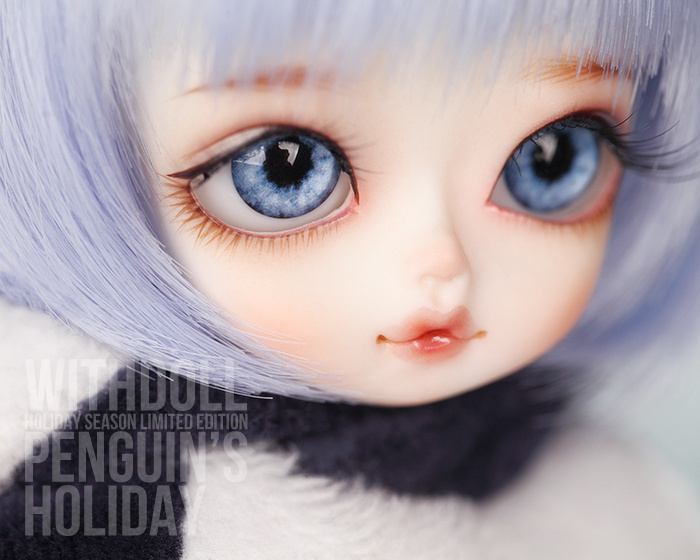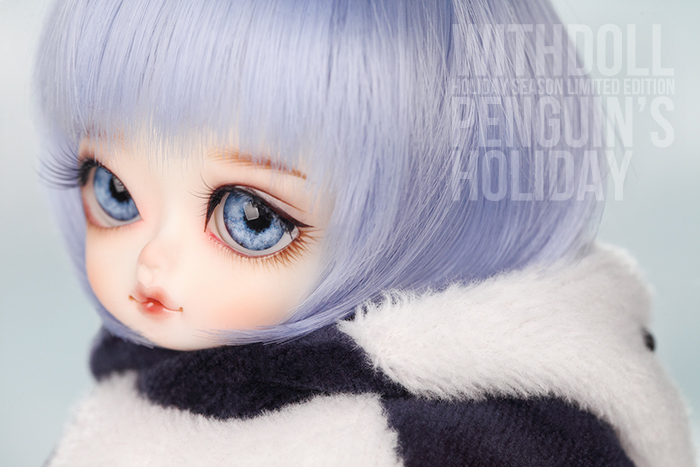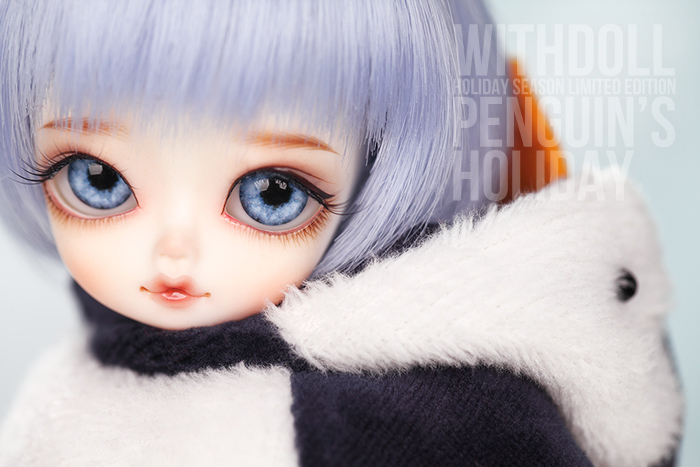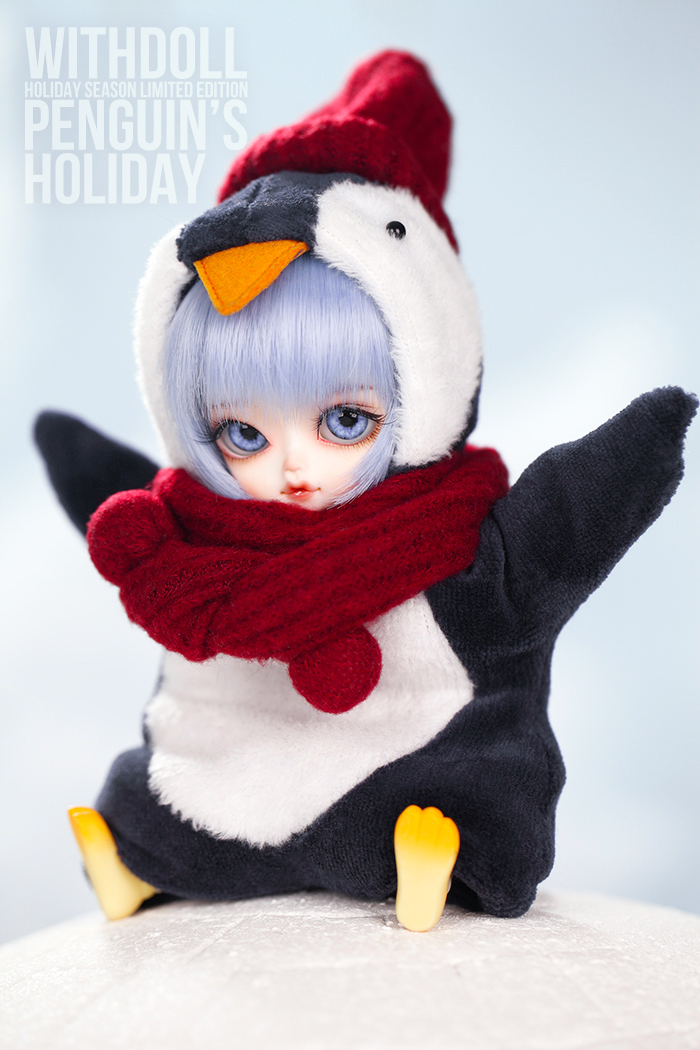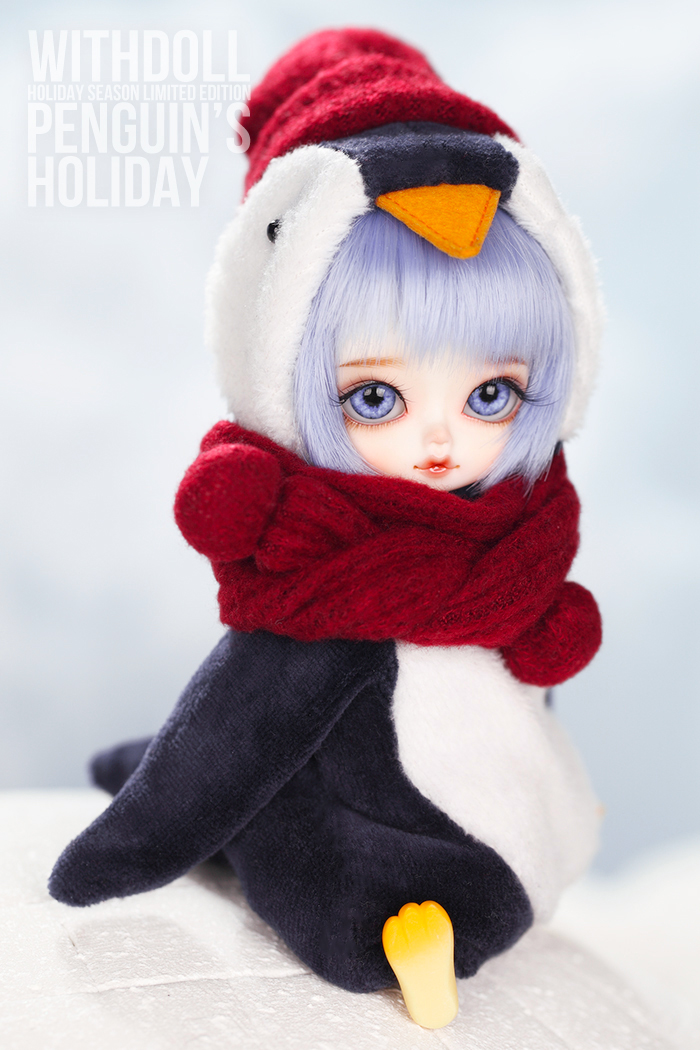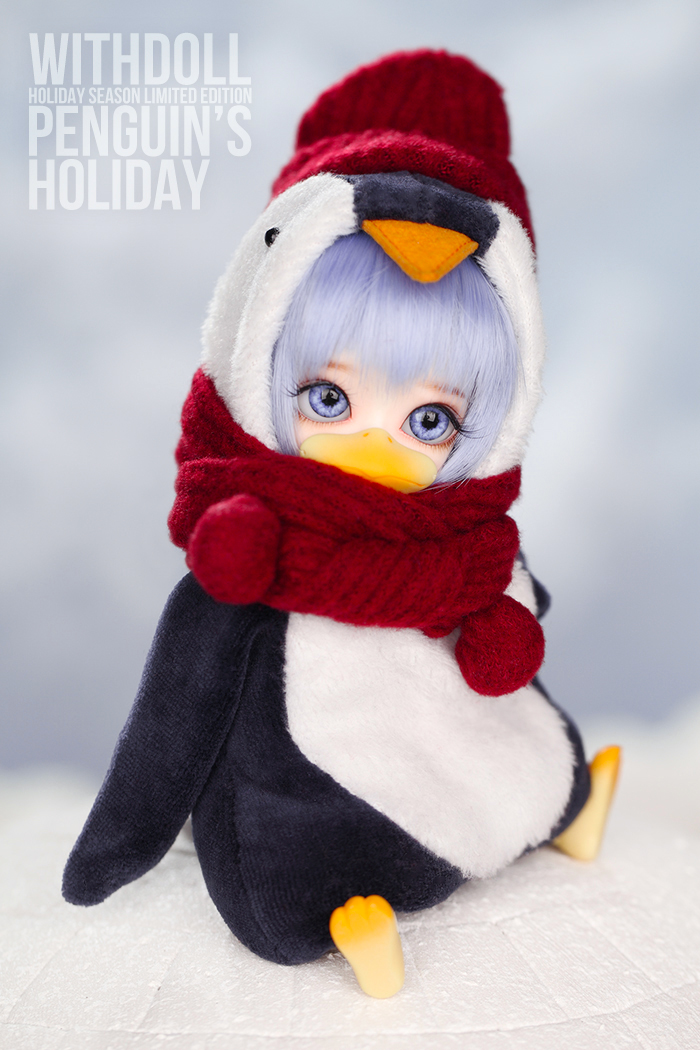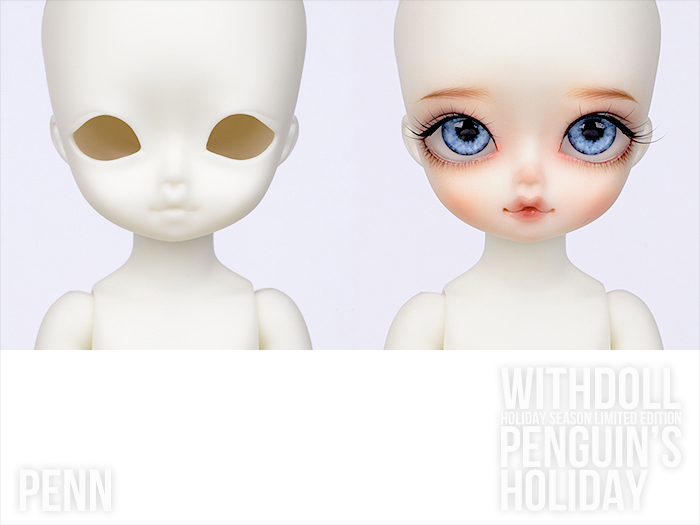 Limited Edition
[Penguin's Holiday] Edition is re-released.
These dolls are sold for a limited period of time only.
The sale of [Penguin's Holiday] ends Sep. 15.
If the sales of the product exceed our estimates,
This item could be sold out before the end of the sale period.
Shooting Information
- Cream White Skin
- Withdoll 16 cm Basic Body with Animal Parts (Beak and Feet)
- 14mm Acrylic eyes (Glib / Life-like Eyes / G14LF-01 / Pale Blue)
- 5~6 inch wig (For My Doll / FMDSS M_20 / COLOR F9-1)
Including
- Penn Head
- Withdoll 16 cm Basic Body (Human hands and feet)
- Acrylic Eyes (Random color)
- Doll Box
- Certificate
Options for,
- Face Up
- Wig : For My Doll / SS M_20 / COLOR F9-1
- Clothing Set : Jumpsuit, Muffler, Earplug, Beanie
- Penguin parts : Penguin Beak, Penguin Feet, Miniature Bungeoppang
Bungeoppang is the Korean name of a pastry similar to the Japanese fish-shaped pastry taiyaki.
Caution
- The eyes in the pictures are not for sale.
- Penguin parts are made of yellow resin.
The penguin parts in the pictures are painted.
But we cannot offer a option of the painting .
Withdoll 16 cm Basic Body
Size Specifications
- Height 16cm
- Weight 90g
- Head 5~6inch around
- Neck 4.5cm around
- Shoulder 4cm
- Chest 9cm around
- Waist 9cm around
- Heap 10cm around
- Leg 6.5cm
- Feet 2.2cm
Order Information
- Please be advised and careful about that her face up, blushing, or painting has possibility to be peeled off depending on users conditions.
- Shipping period will be about 10 weeks and if you go with options, then it will require 2 more weeks.
- If you use layaway, shipping period will be about 8 weeks from from full payment date.
- The pictures shoot outside will look a little different from its own skin color because of its various lights.
- Please be advised that Skin Colors may look different from your monitor set up.