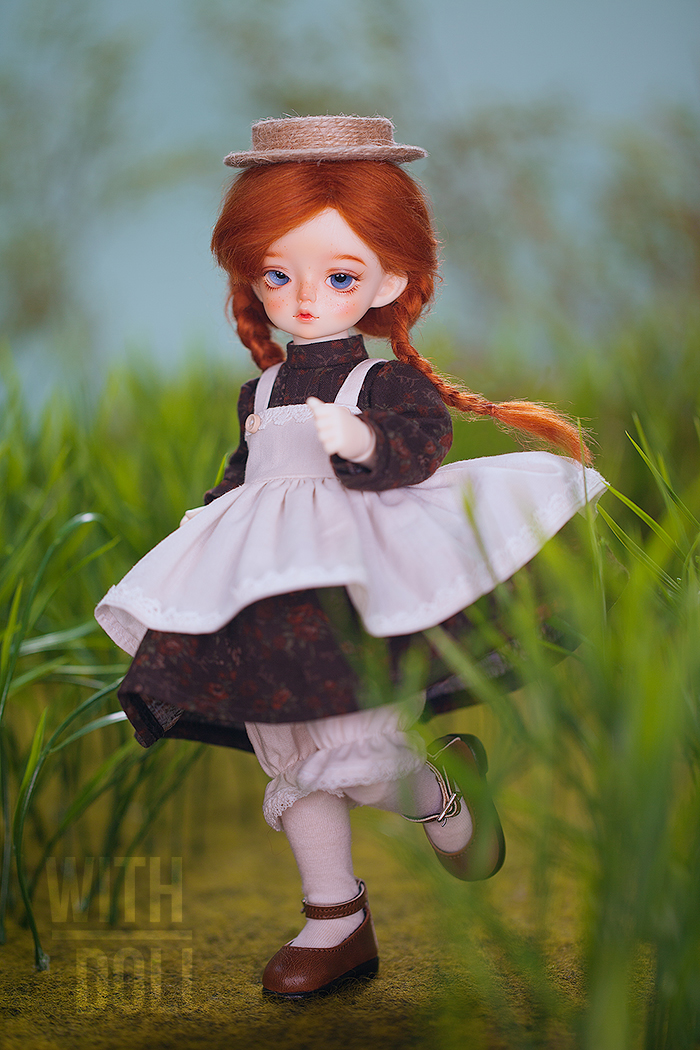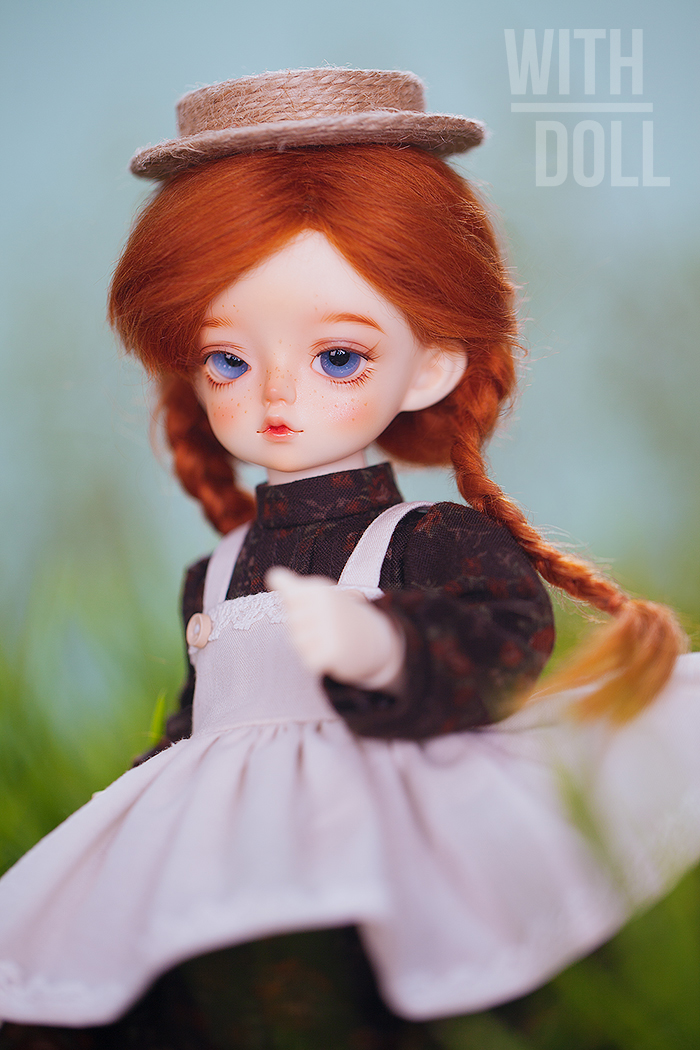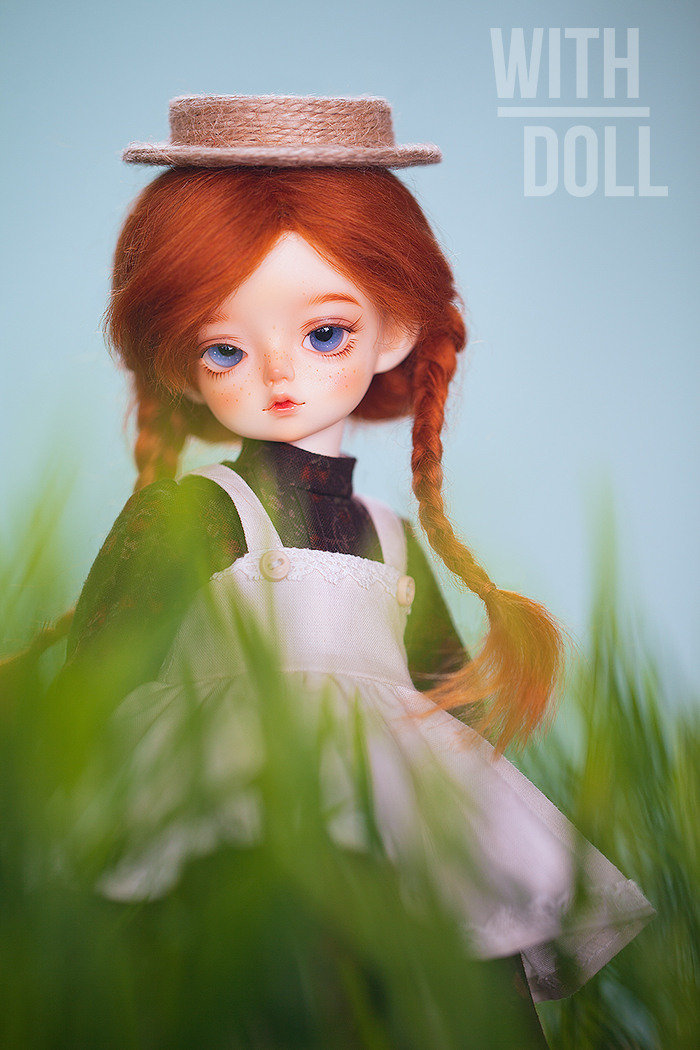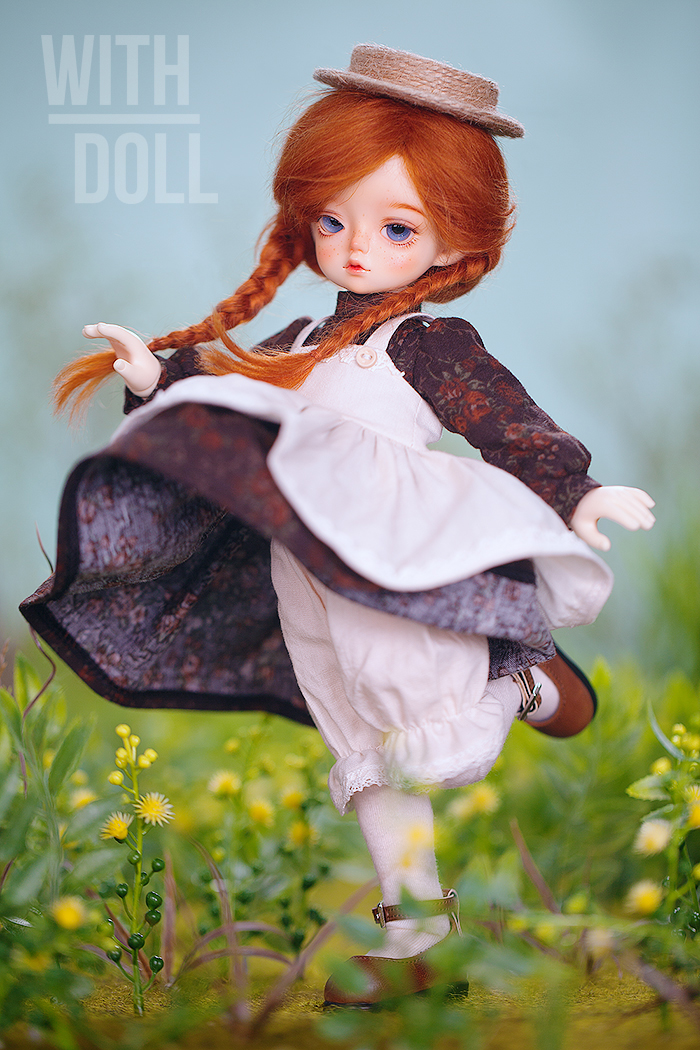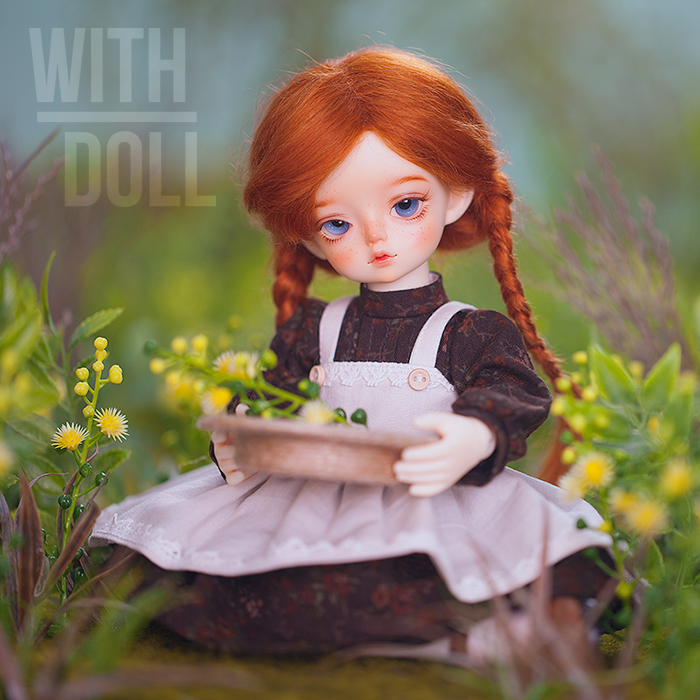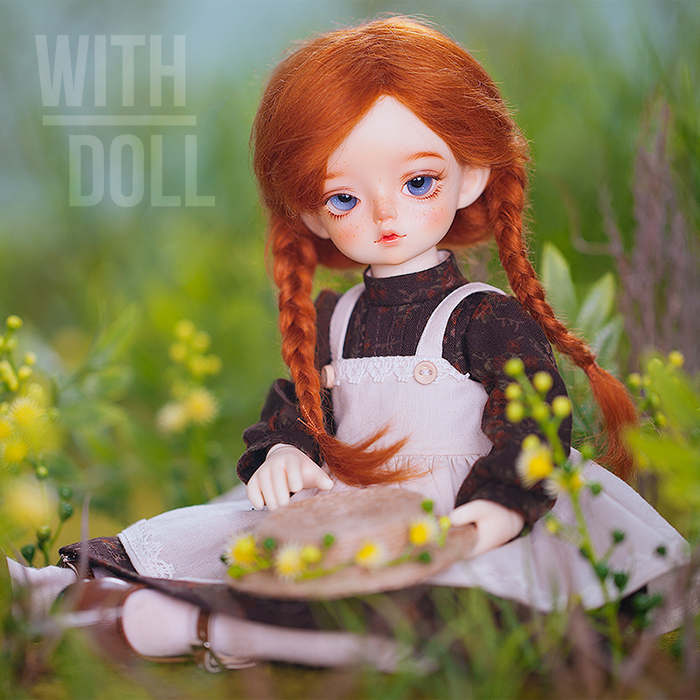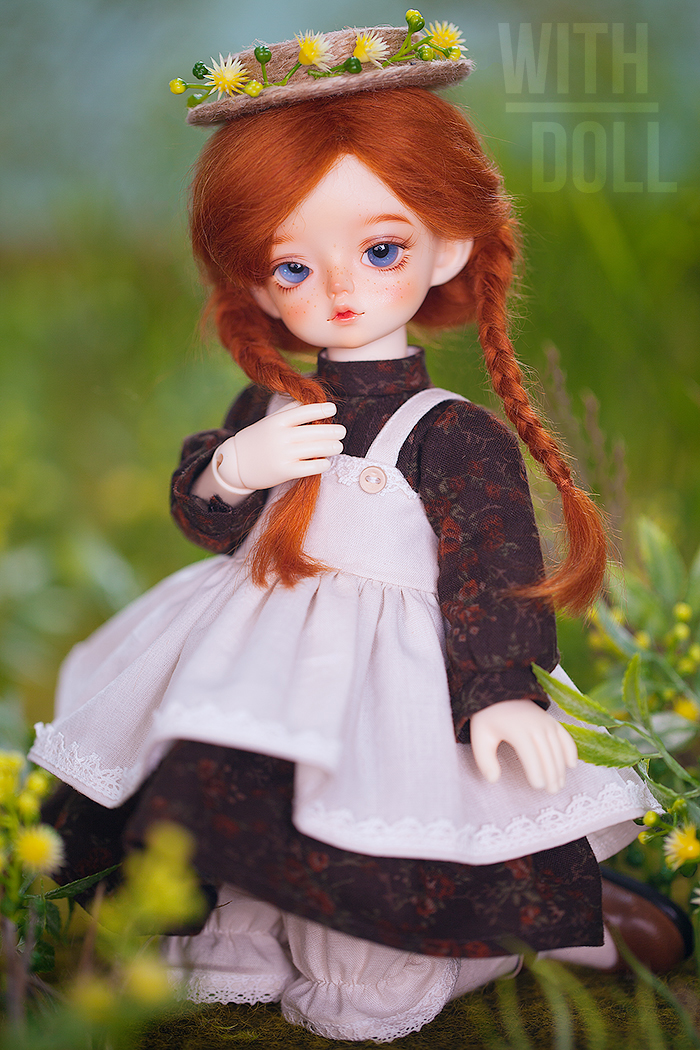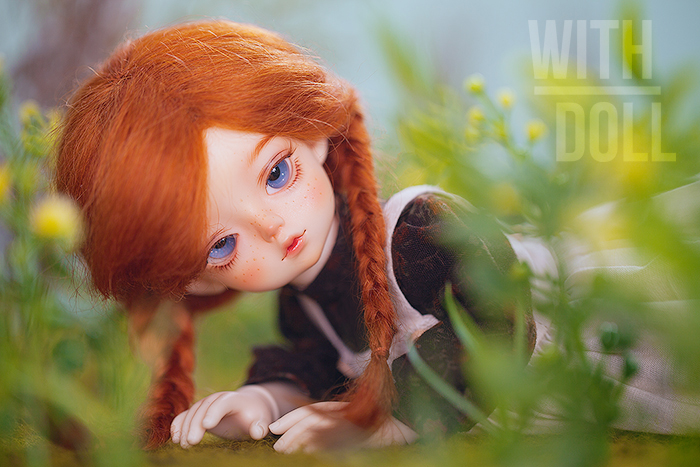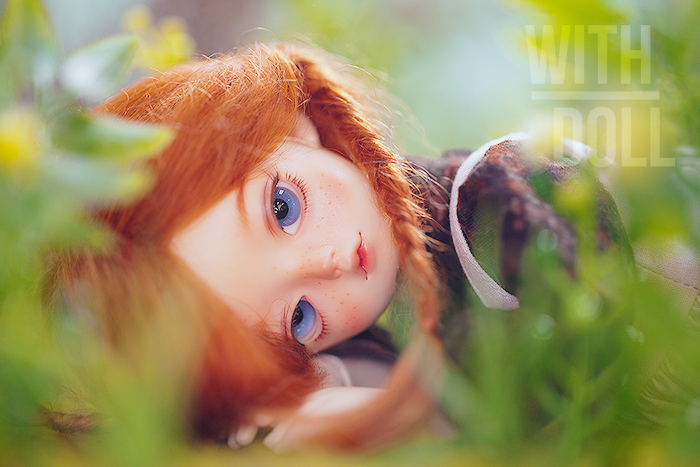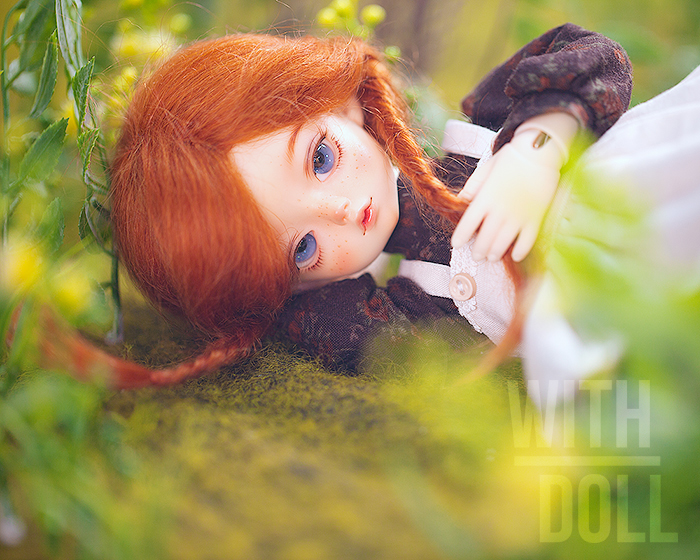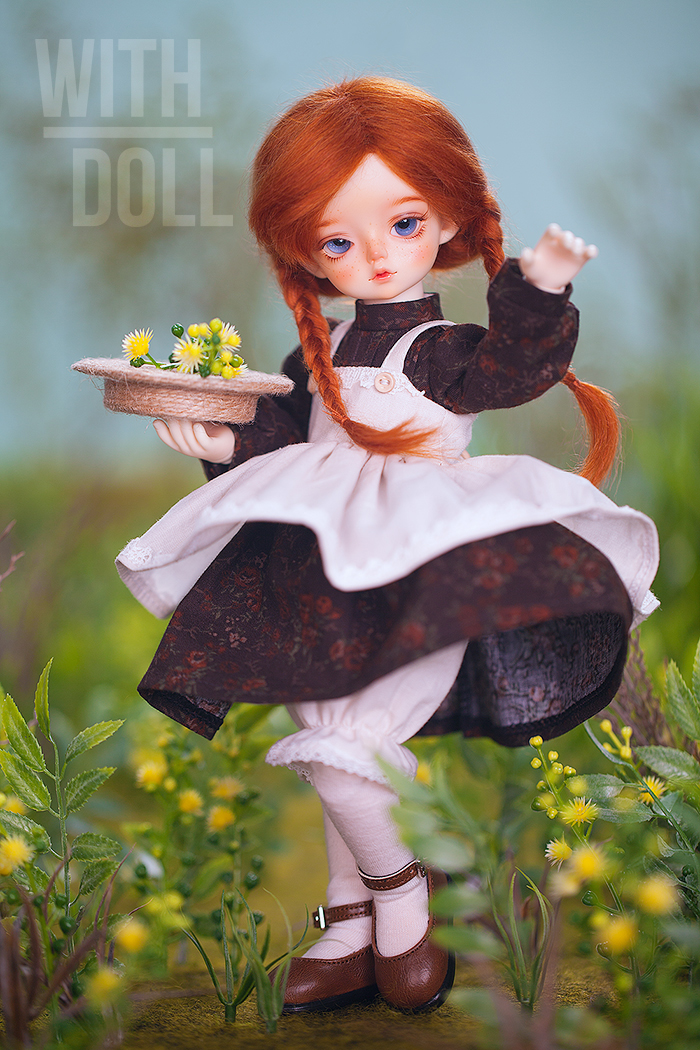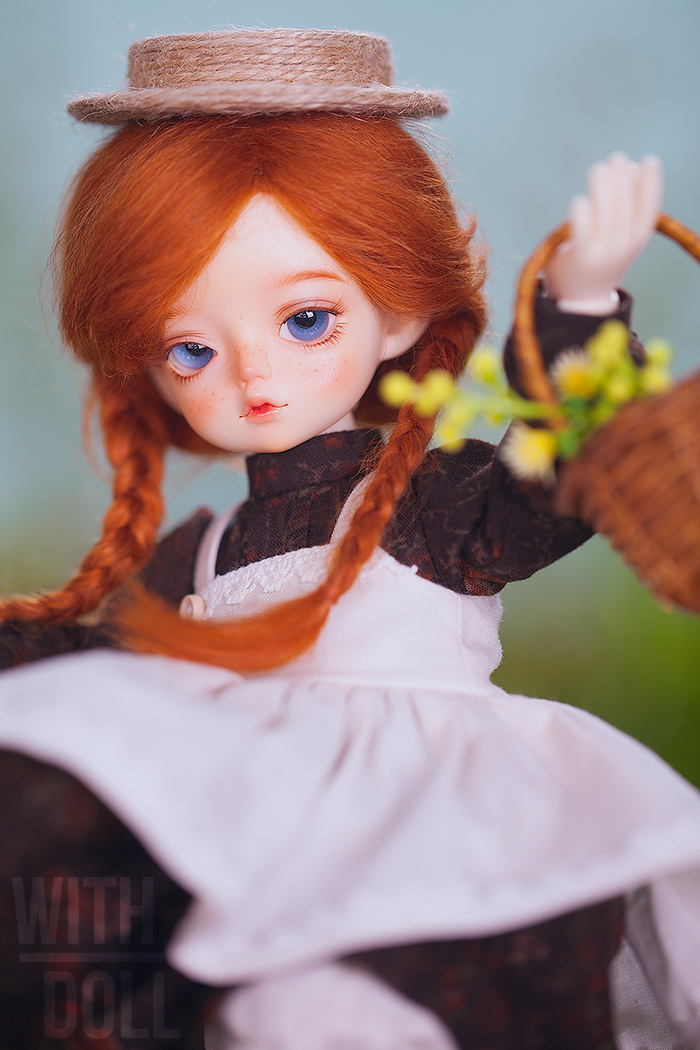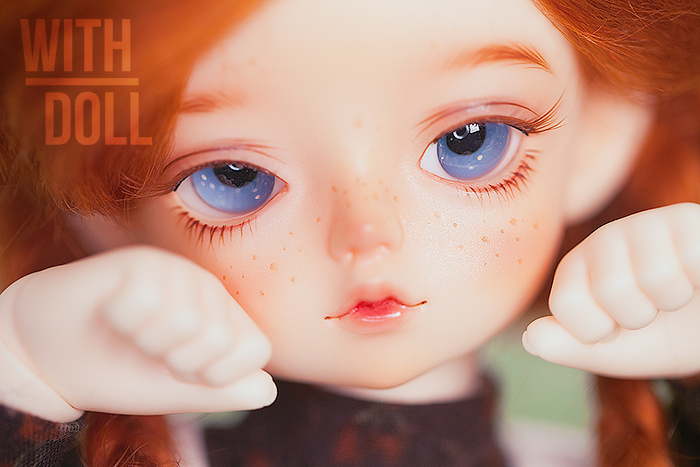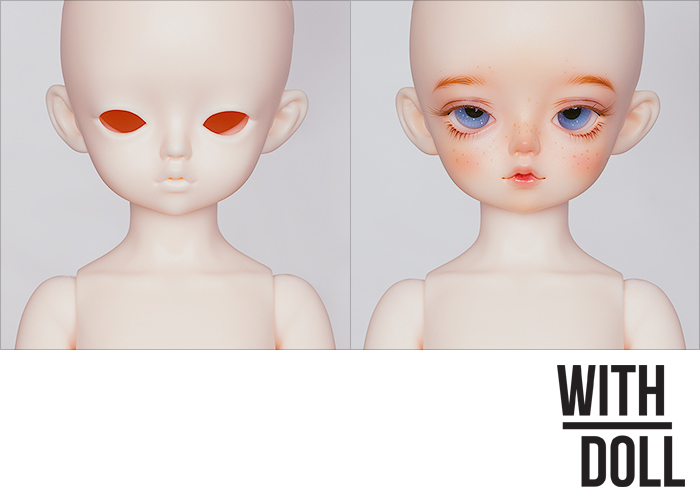 The head used to shoot is Selene head. Click here to view Sleep Fairy Selene
Click here to view Skin Color Comparison
Event
To celebrate the release of 31cm LKWD body,
some 26cm KWD limited editons were re-released.
You can choose body type when you place an order.
If you choose KWD body, we will send renewed body.
The shape of knee joint, hands, arm and leg were changed like a LKWD Body.
Also 20% off Event was extended.
You can buy every doll in stock for 20% off the original price.
(This event only apply to head and body.)
All event will end at the end of April.
Limited Edition (Re-release)
This limited edition is sold for a limited period of time only.
Sale ends Apr. 30 and sale period can be adjusted according to the sales.
Shooting Information
- Skin Color : Normal Skin
- Eyes : Enchanted Doll / Pearl-Sweety Eyes/ 14mm / 49
- Wig : Glib / 6"~7" / Mohair / Carrot
- Clothing : Withdoll / Dress, Apron, Drawers, Socks
- Hat : Withdoll
- Shoes : Nine9 Style / YoSD(39mm) / Strap Mary Janes / Brown
Notice
- The head used to shoot is Selene head. Click here to view Sleep Fairy Selene
- Normal skin was changed at the requests of the customers. The new skin is more yellowish than old one.
Including
- Selene Head
- Withdoll 27 cm Boy or Girl Body
- Basic Hands
- Fist Hands
- Basic Flat Feet
- Acrylic Eyes 14mm (Random color)
- Doll Box
- Certificate
Options for,
- Face-up
- Wig : Glib / 6"~7" / Mohair / Carrot
- Clothing : Withdoll / Dress, Apron, Drawers, Socks
- Hat : Withdoll
- Shoes : Nine9 Style / YoSD(39mm) / Strap Mary Janes / Brown
- Big & Small heart hands
* Eyes in the pictures are not for sale.
Size Specifications
- Height : 27 cm
- Head Circumference : 17 cm (6~7" Wig)
- Neck Circumference : 6 cm
- Chest Circumference : 13.3 cm
- Shoulder Width : 6.5 cm
- Shoulder to Wrist : 7 cm
- Elbow to Wrist : 3.5 cm
- Wrist Circumference : 4.3 cm
- Waist Circumference : 12.3 cm
- Hip Circumference : 14.7 cm
- Thigh Circumference : 8 cm
- Calf Circumference : 6.45 cm
- Hip to Knee : 4.3 cm
- Knee to Ankle : 5 cm
- Ankle Circumference : 5 cm
- Feet Length : 3.8 cm
- Feet Width : 1.8 cm
About UV Skin

In the case of UV skin, we are using axson's resin including sunscreen. "Gallery".
If you are concerned about yellowing, we are recomend that you check the result and make a decision.
Shrinkage rate of UV resin is lower than Korean resin. So joint parts can be a little worn out.
In Joint parts, UV resin is tighter than Korean resin. After these parts is worn out, It is similar to the Korean resin.
There is not much seam line and marbling left in comparison with Korean resin.
Please refer to this when you choose the skin color.
Order Information

- Please be advised and careful about that her face up, blushing, or painting has possibility to be peeled off depending on users conditions.
- Shipping period will be about 10 weeks and if you go with options, then it will require 2 more weeks.
- If you use layaway, shipping period will be about 8 weeks from from full payment date.
- The pictures shoot outside will look a little different from its own skin color because of its various lights.
- Please be advised that Skin Colors may look different from your monitor set up.