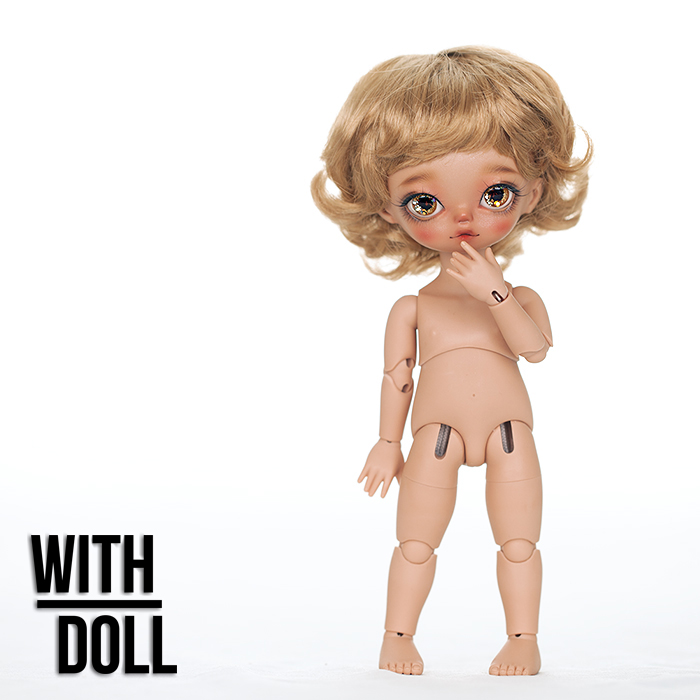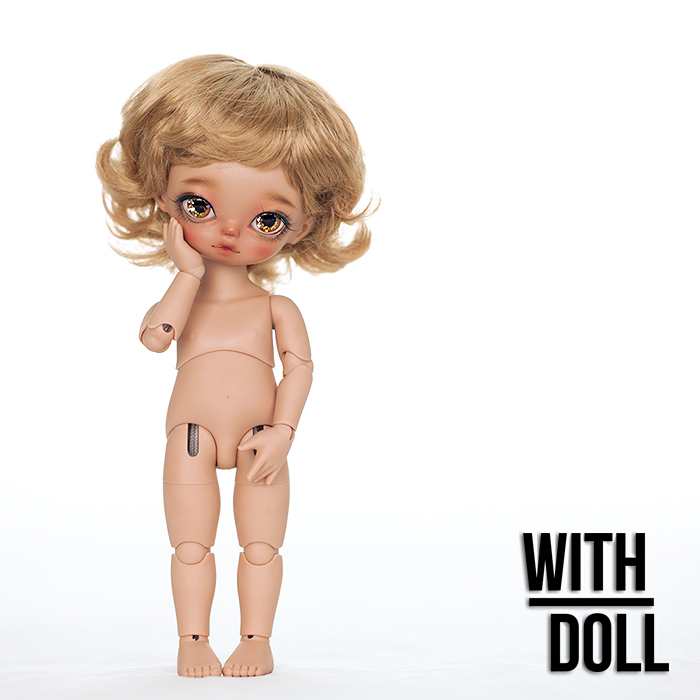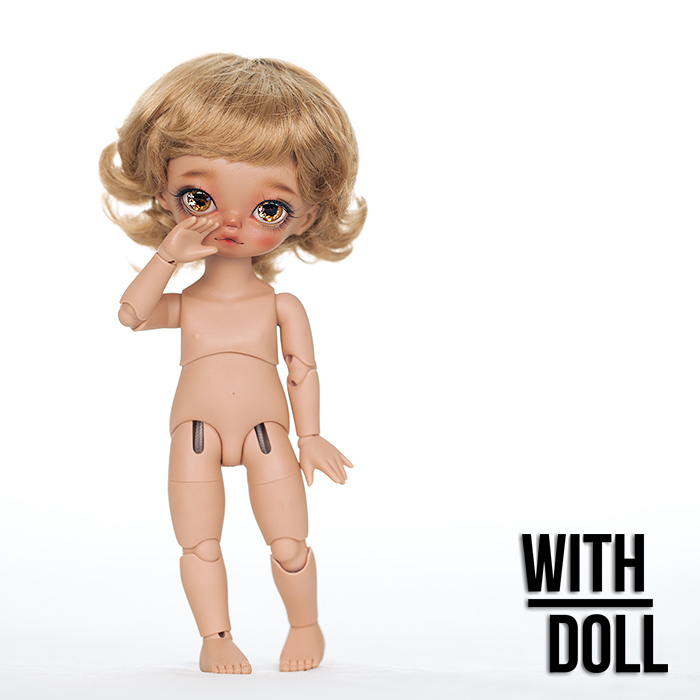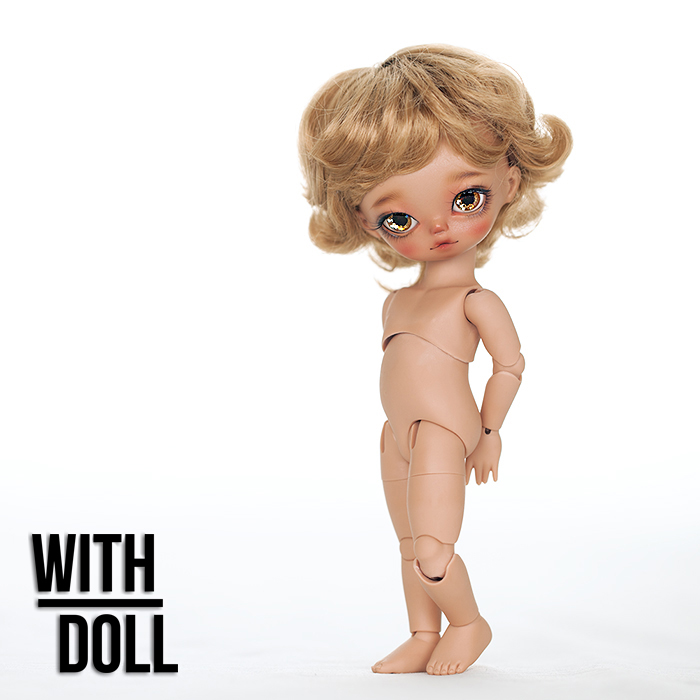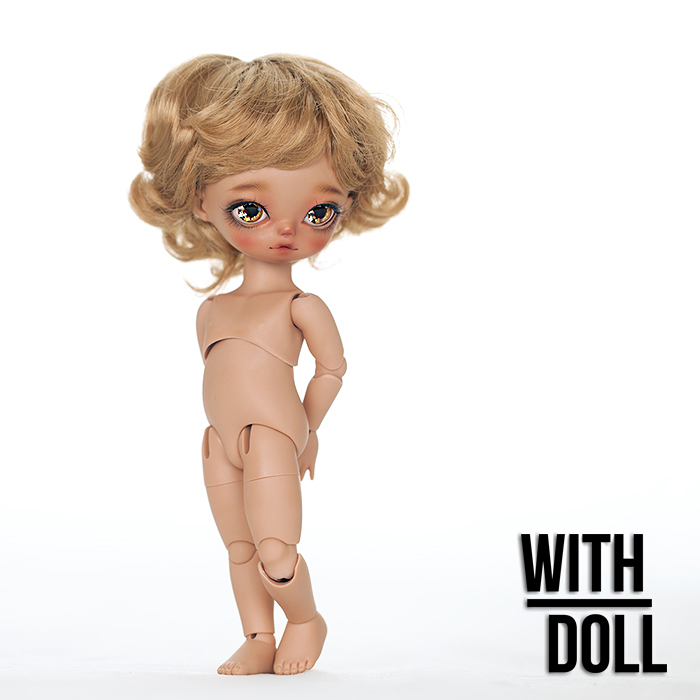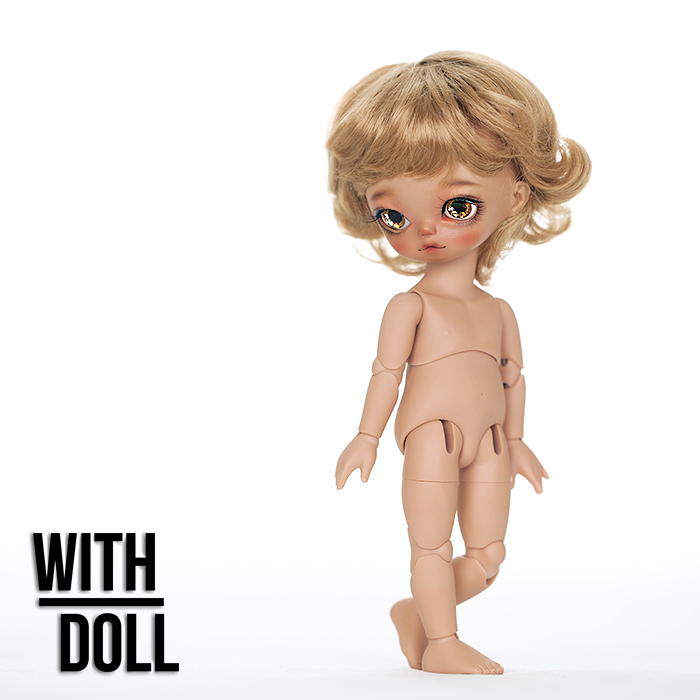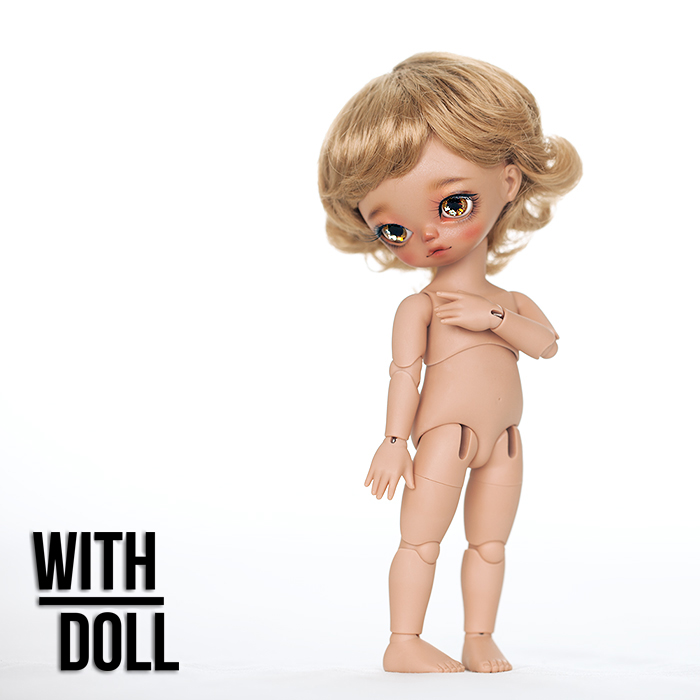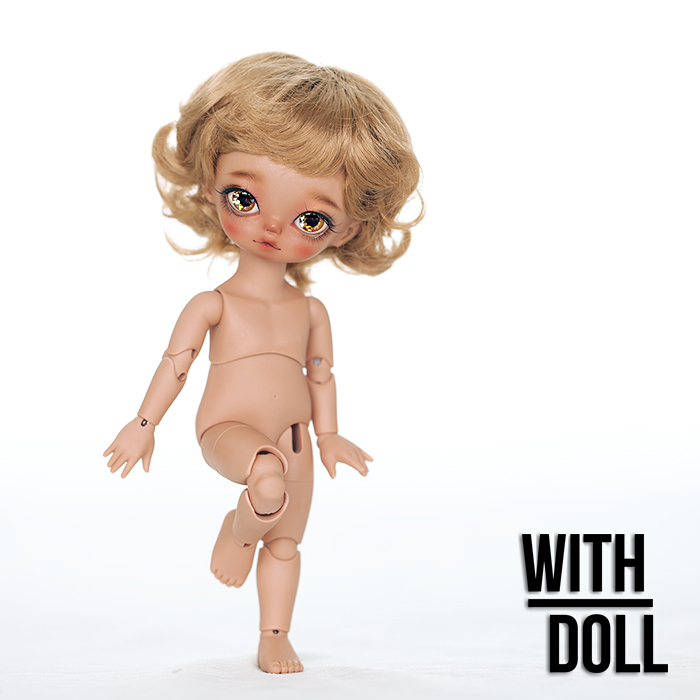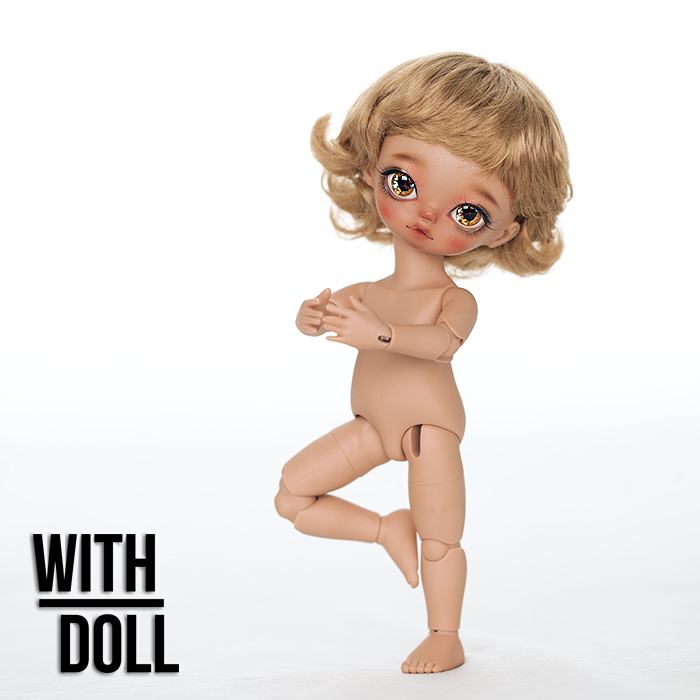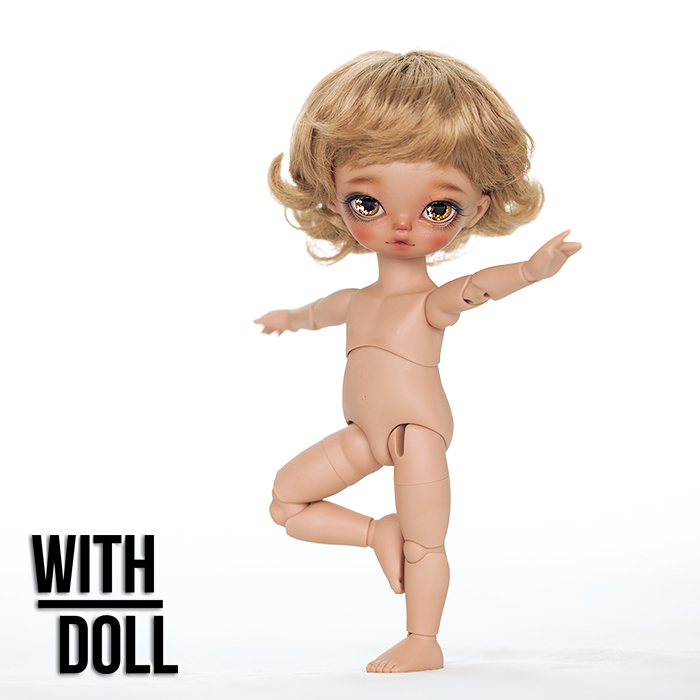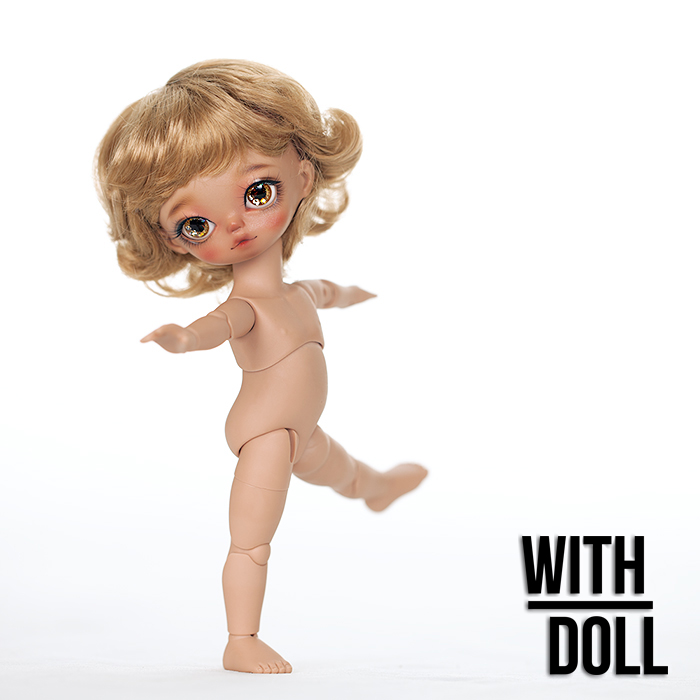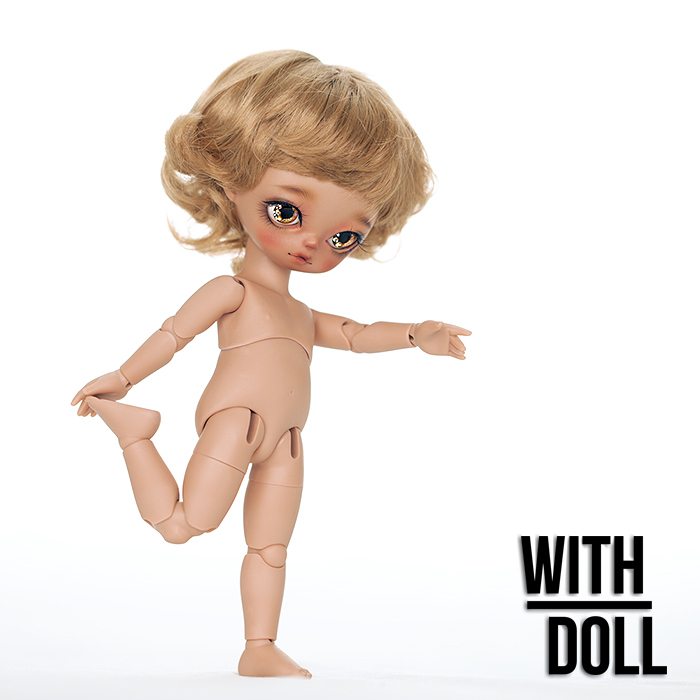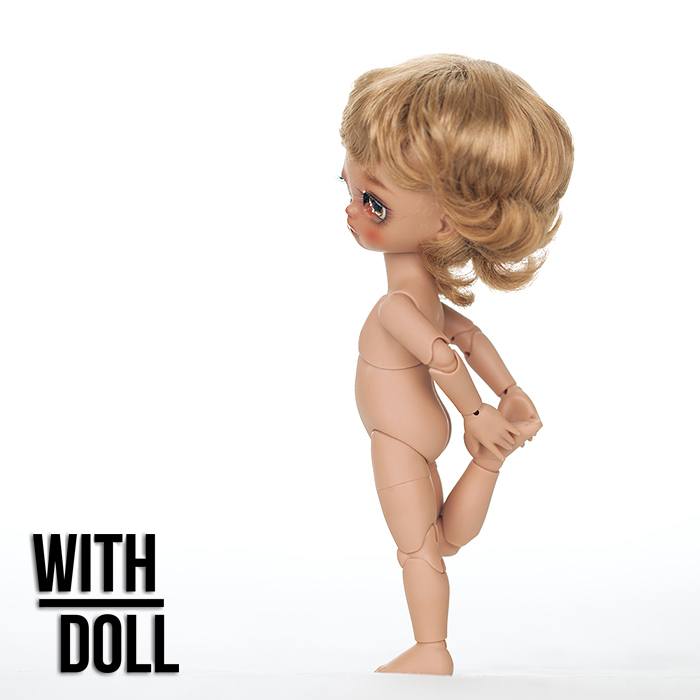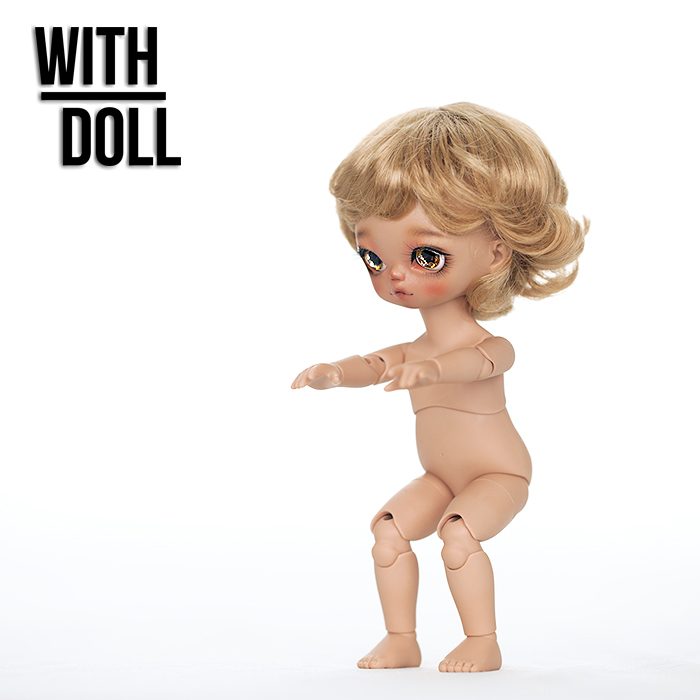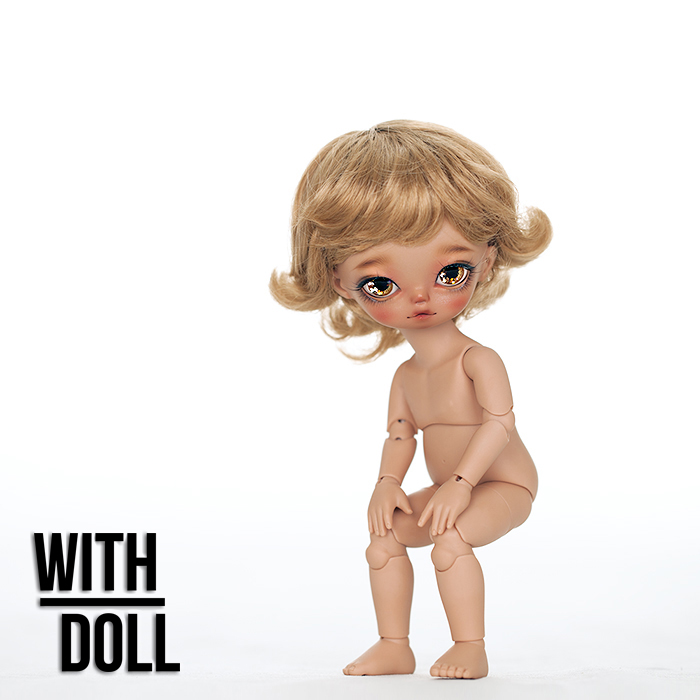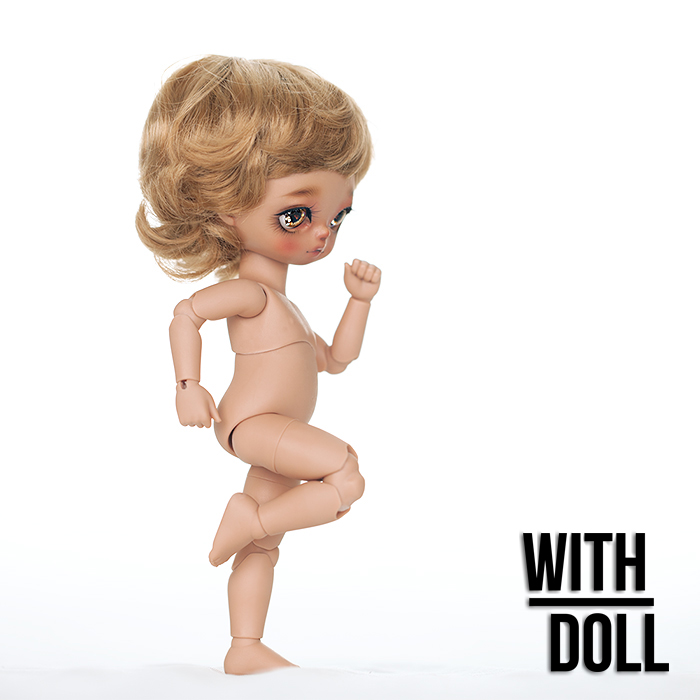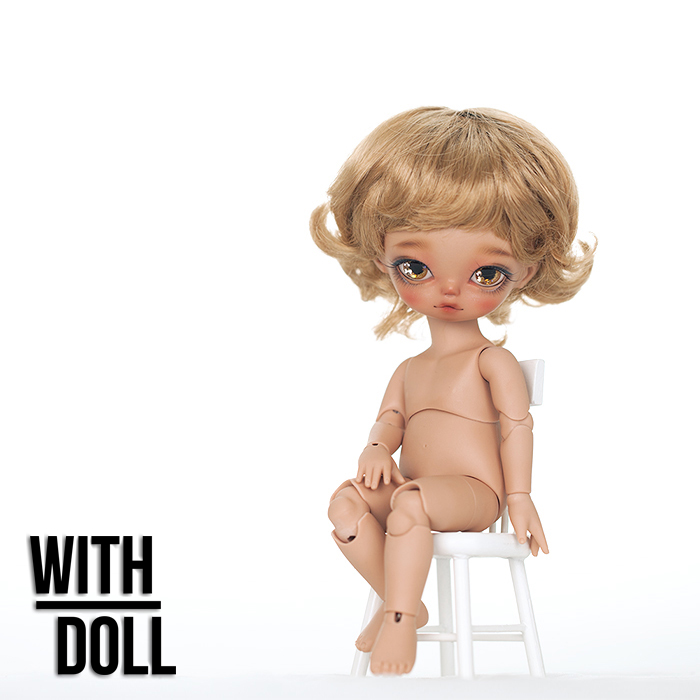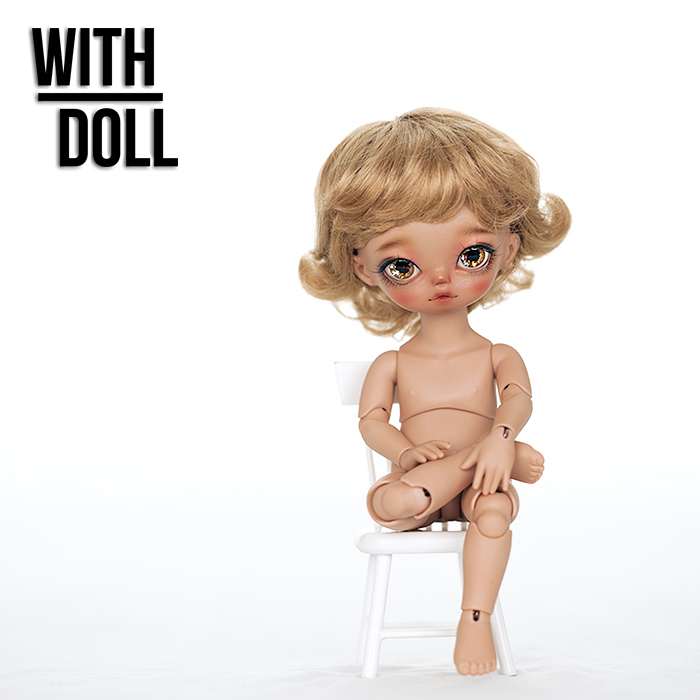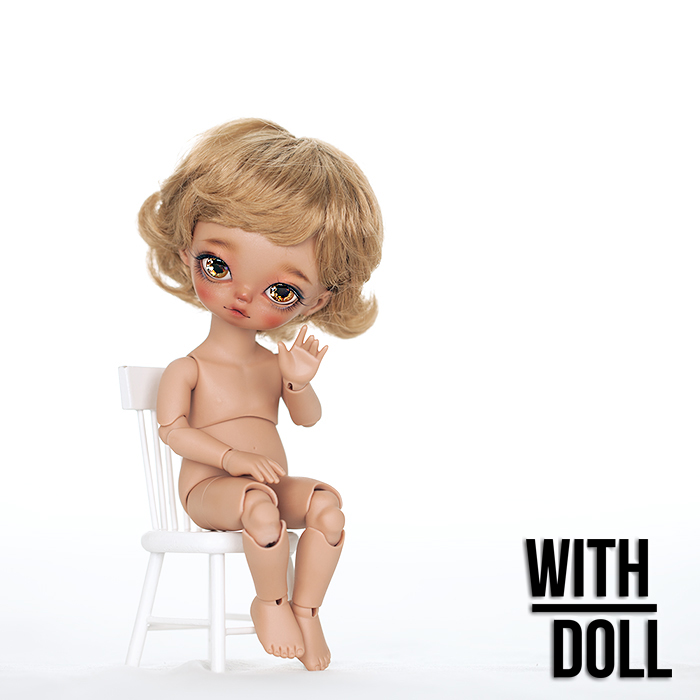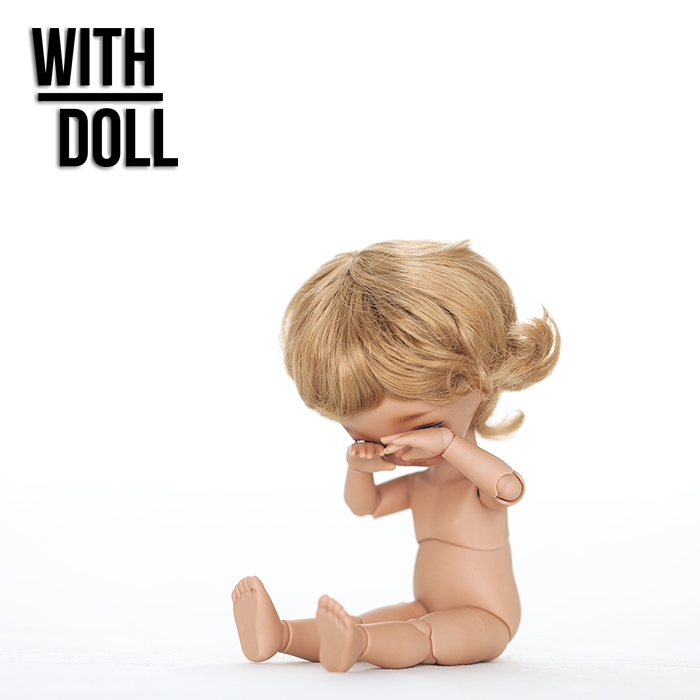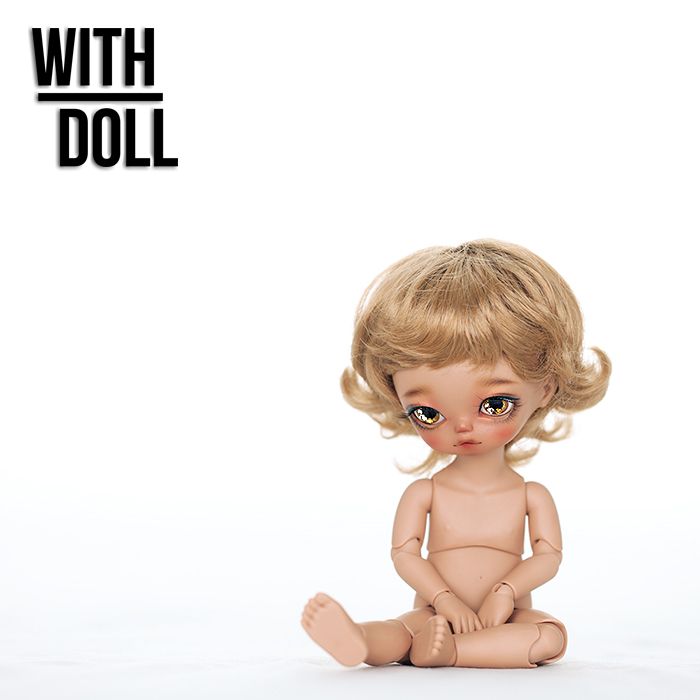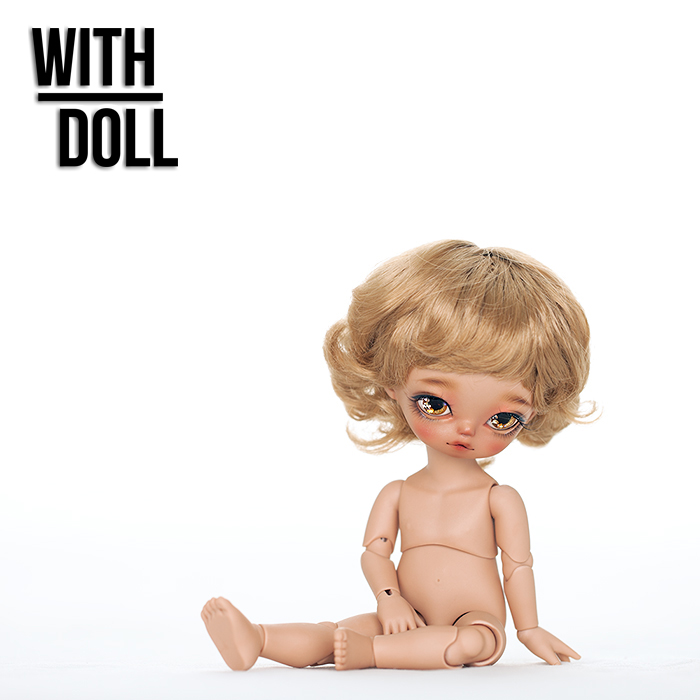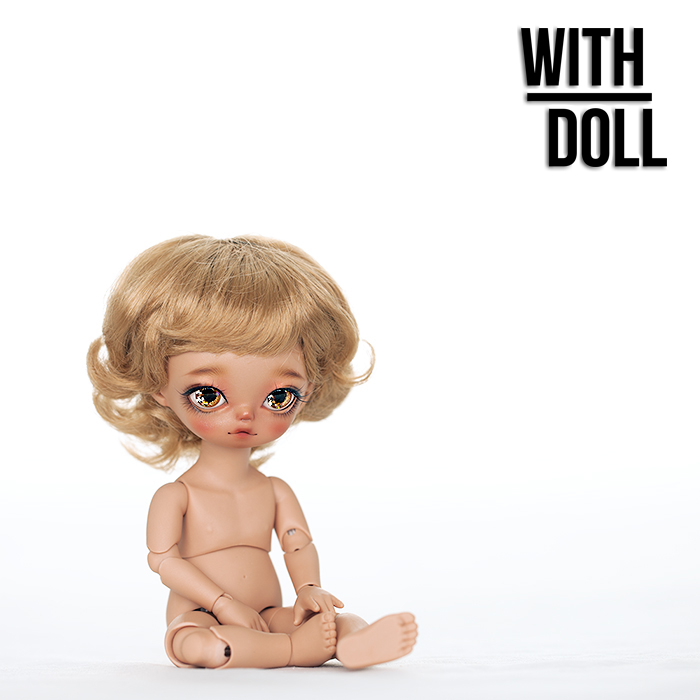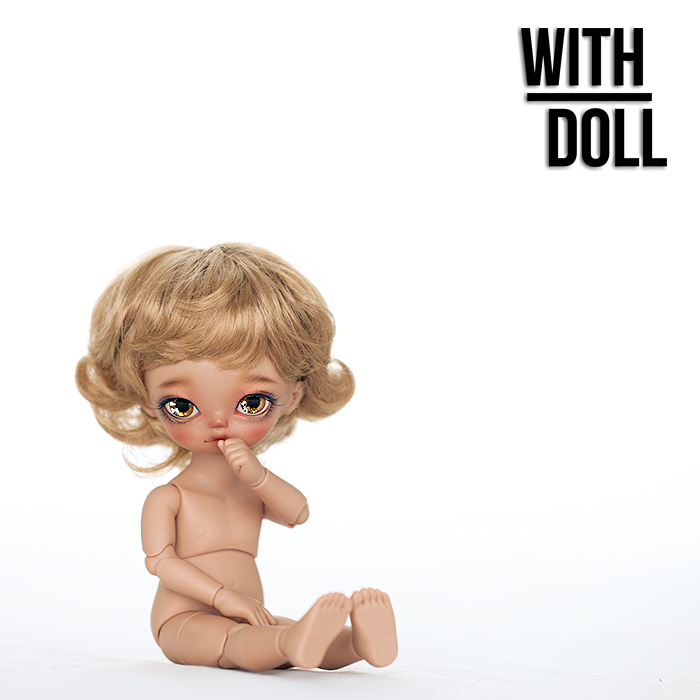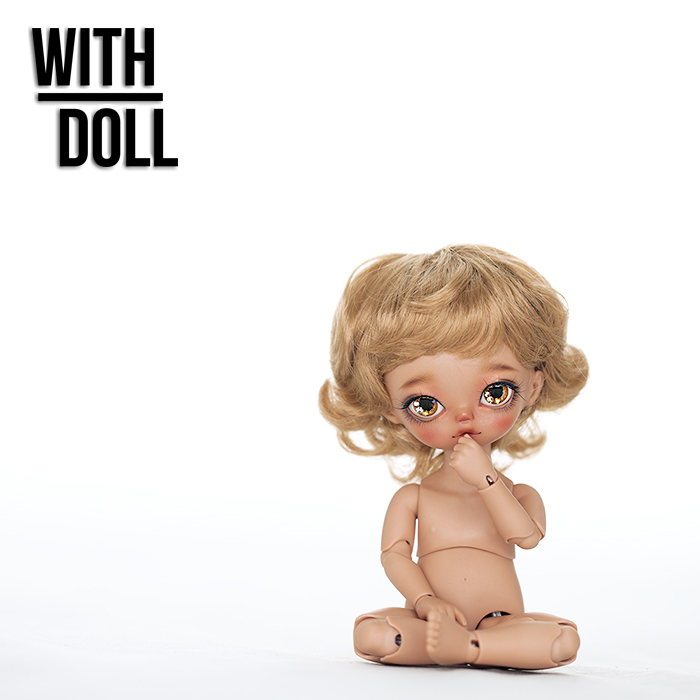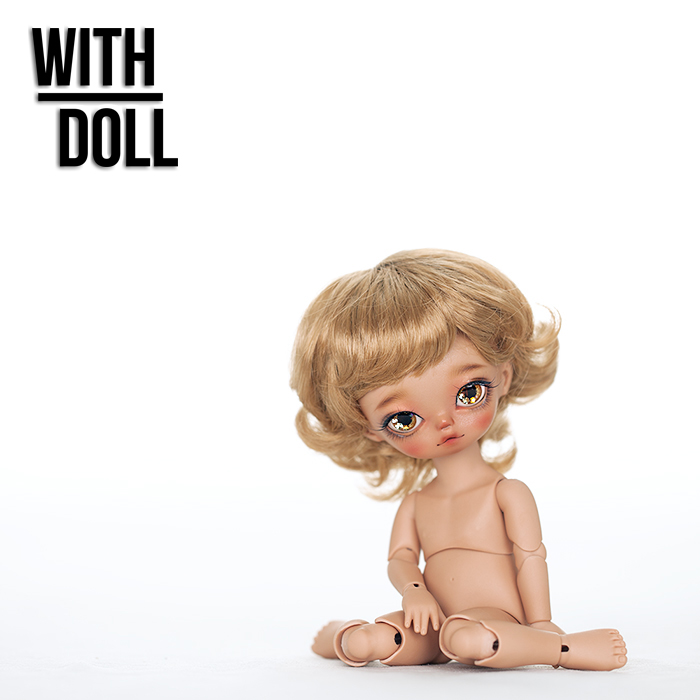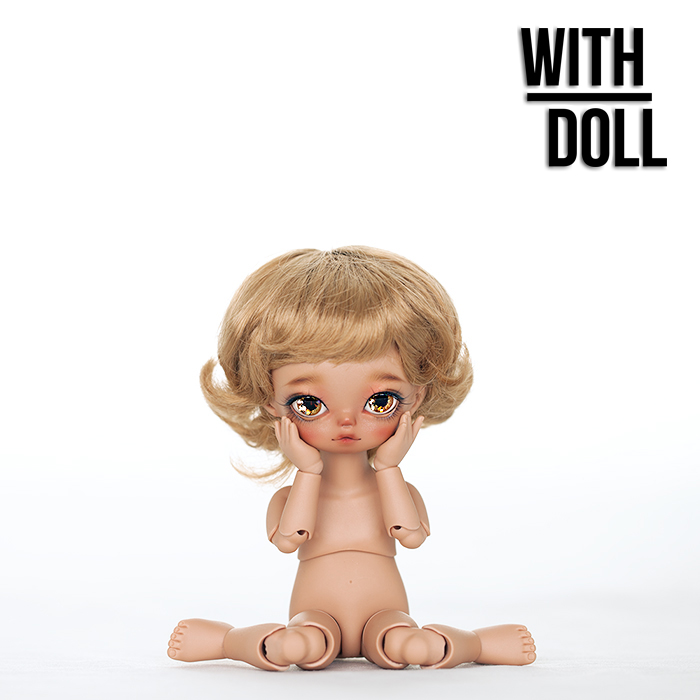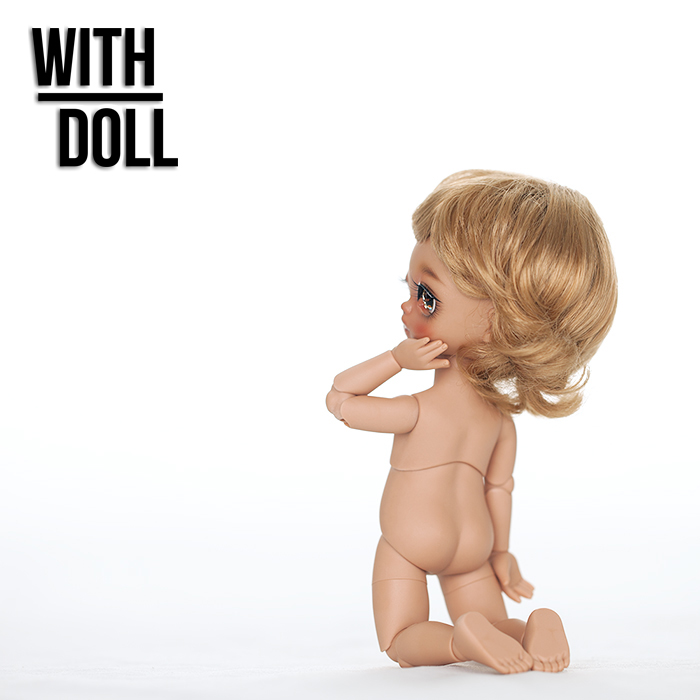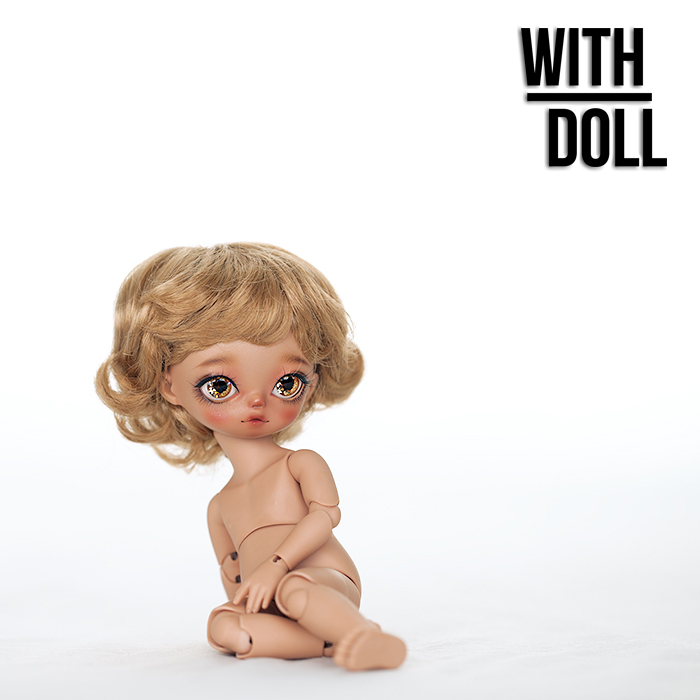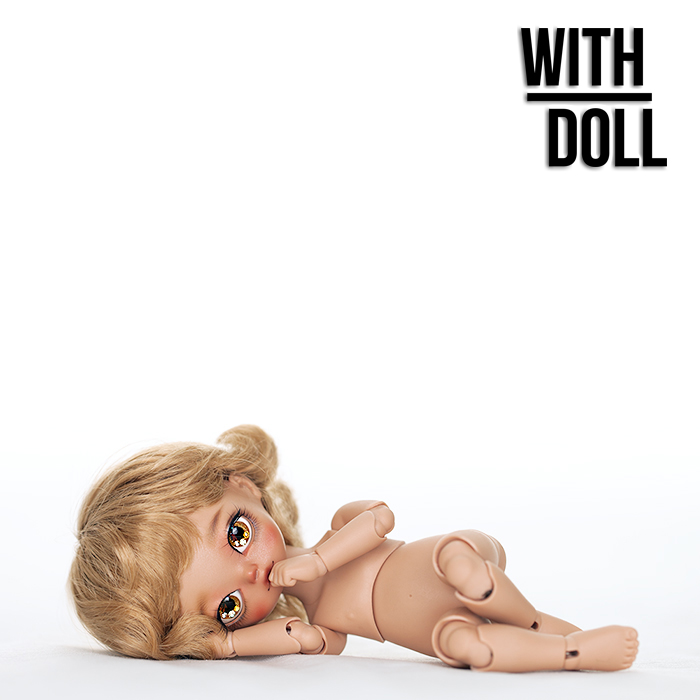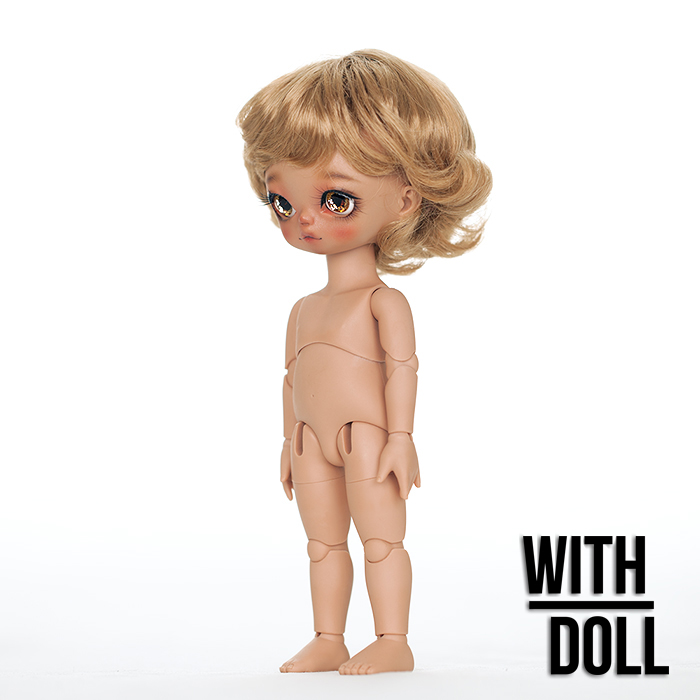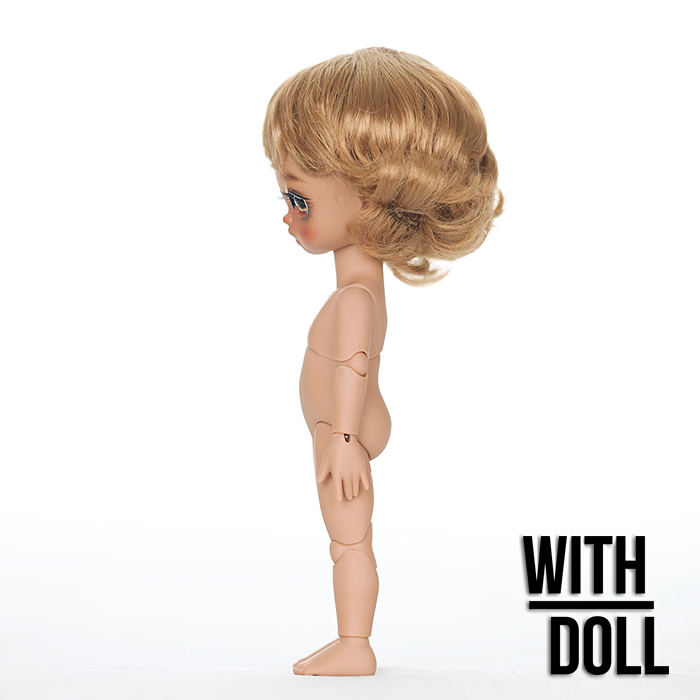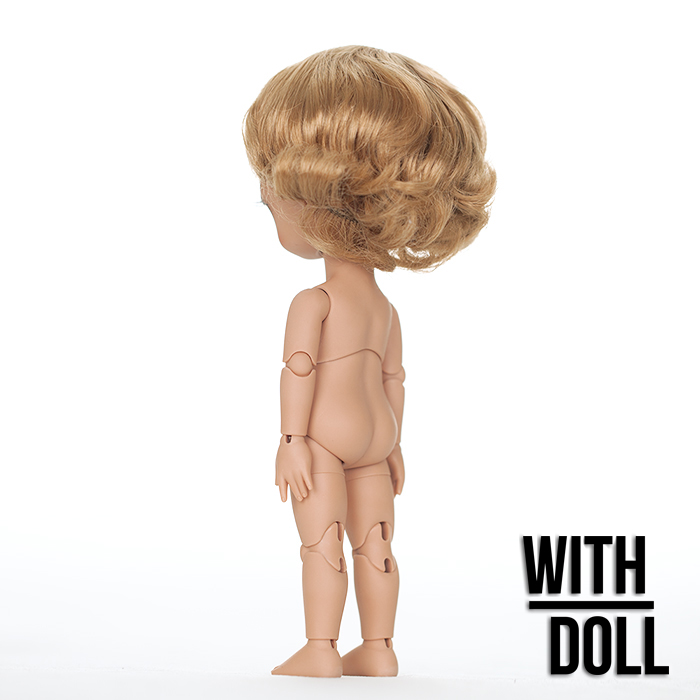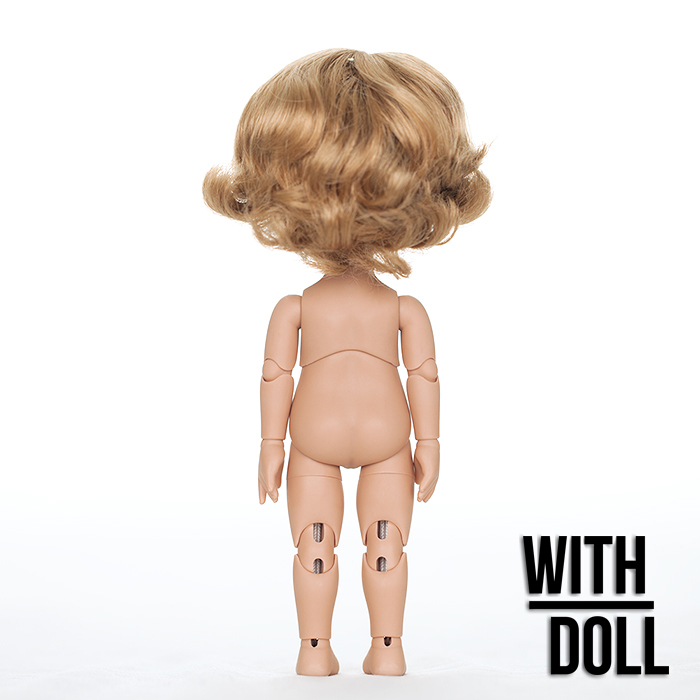 16cm BWD Body will be available soon.
Knee joints were modified in the new body.
Including

- Withdoll 16 cm Boy or Girl Body
*It does not include the head.
- Basic Hands
- Fist Hands
- Doll Box
- Certificate
Shooting Information
- Head : Benny Head
- Skin Color : Honey Brown
- Eyes : Oscar Doll / Jewel Eyes / 12mm
- Wig : Glib / 5-6" / Cupid Curls / Honey Brown
Size Specifications
- Height 16cm
- Weight 90g
- Head 14.5cm around
- Neck 4.5cm around
- Shoulder 4cm
- Chest 9cm around
- Waist 9cm around
- Heap 10cm around
- Leg 6.5cm
- Feet 2.2cm

Order Information

- Please be advised and careful about that her face up, blushing, or painting has possibility to be peeled off depending on users conditions.
- Shipping period will be about 10 weeks and if you go with options, then it will require 2 more weeks.
- If you use layaway, shipping period will be about 8 weeks from from full payment date.
- The pictures shoot outside will look a little different from its own skin color because of its various lights.
- Please be advised that Skin Colors may look different from your monitor set up.